Posted on October 21, 2014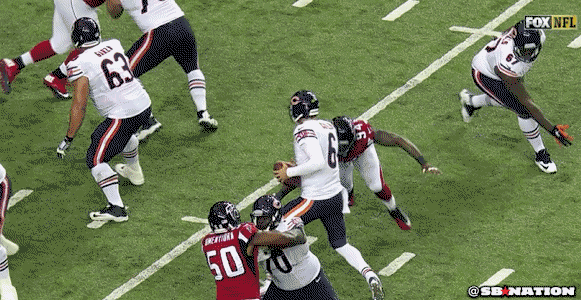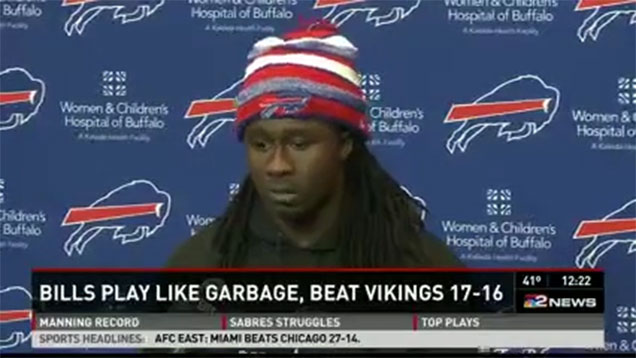 Holy shit, another update. Turns out having a lot to do means that writing dumb shit for a bunch of jokers takes a sideline to real life. It's one of the fucked up realities of being grown up.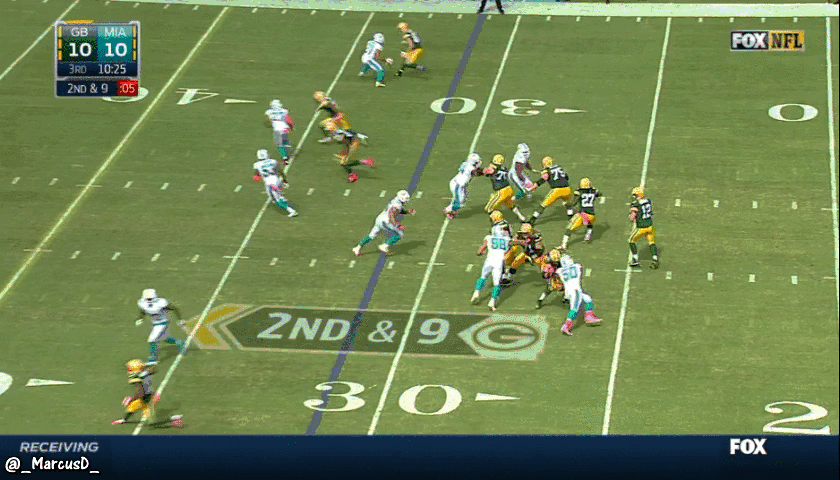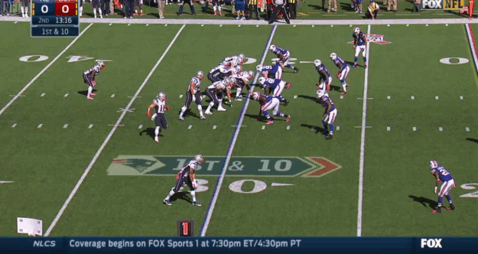 I had one of the most awesome sports watching weeks of my life, the other week. I was in Vegas. I landed and then MNF started at like 5, so I just walked down the strip and just watched the game happen as I was wandering around. Then I had a bunch of shit to do, but I on Saturday I just kind of drank and watched the Nationals lose to the Giants. But I seriously got to watch just about every ranked college football team just implode. Then I watched the longest postseason game in history in like 5 different bars. An unexpected benefit to Vegas.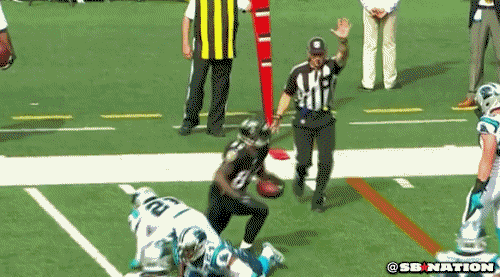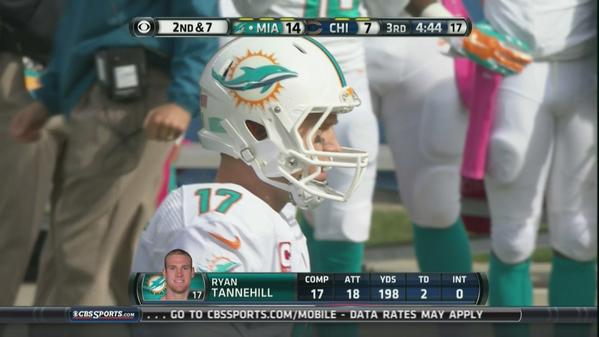 MATCHUPS!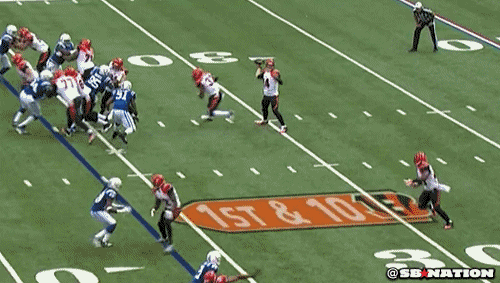 Cuncel Da Saeson (6-1-0) 74 vs Rockus Town Cantalopes (4-3-0) 67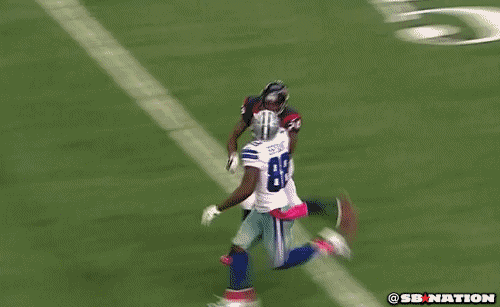 Well this is just sad. It's kind of cute that you're starting Robbie Gould. Is Mohammed Sanu Injured? I don't really care about the Bengals, so. Apparently like an inch of tendon was ripped off of the bone in Fred Jacksons groin. Disgusting. But it will take like 4 weeks. I tore my groin one time. I was just doing some sprints and BAM! I couldn't walk for like two weeks. Man, go figure starting the defense playing against the Seahawks would have been the right call. Antonio Gates is like 40 years old, not sure how he does it. This was a bad week for QBs.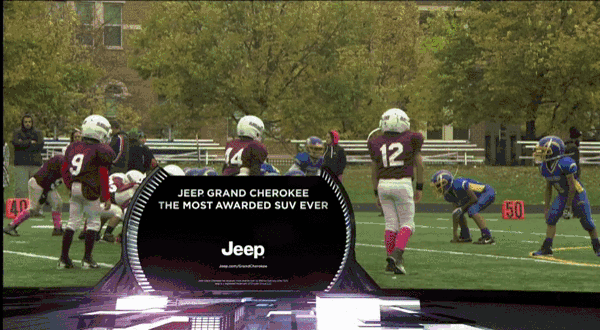 Team Butter Bars (3-4-0) 72 vs Settlers of Catanzaro (3-4-0) 76
This isn't much better. Across all 3 of my teams, my QBs scored 12 points. When you draft Calvin Johnson, you expect him to be on the bench a while, he tends to get injured for whatever reason. But this has just sucked. If you didn't watch the St. Louis – Seattle game then you messed up because it was awesome. Tricky punt return. Fake punt ON THEIR OWN 30 WITH 3 MINUTES TO GO!!!!! Seattle got robbed of a final chance in the last 40 seconds but still, great stuff. I had literally turned off the Packers game at the half. We had a bears fan with us, and he said he'd rather watch the St. Louis game. Great decision.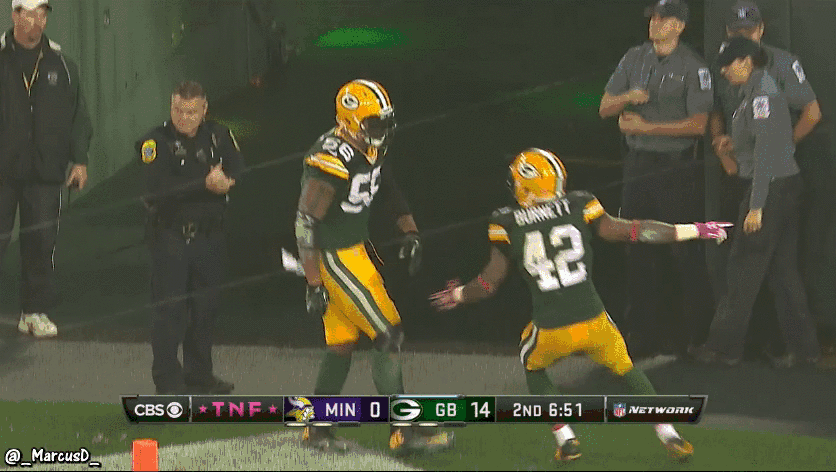 Rham Emanuels (3-4-0)71 vs Cheez Curdz (4-3-0) 89
As of this morning, CZCZ coach does not know whether she won or not. Living in Europe means not being able to watch MNF. So my alarm goes off and I grab my phone. I don't even pee, I can barely stand up. But I check my scores, which is usually very disappointing. CZCZ deserves to lose because she started the 49ers D/St. That's just bad management. Yeah I'm just going to start the defense that's going up against the all time leading touchdown thrower on the day he's going to break the record. Chris Ivory sucks and is fat.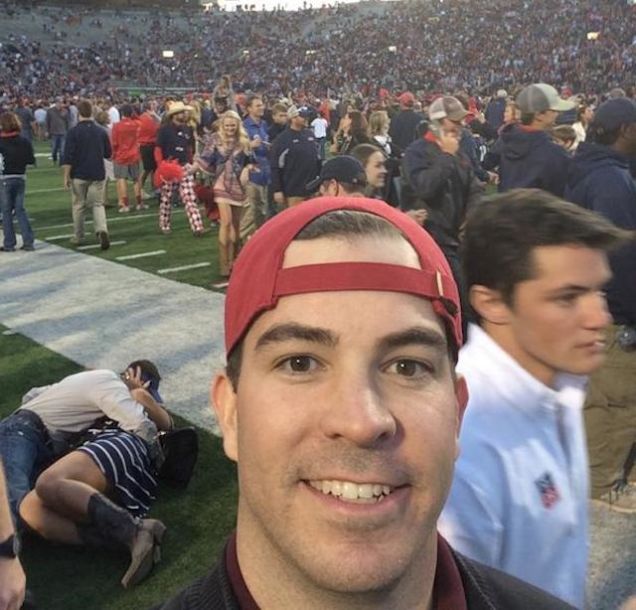 Rainy City Bitch Pigeons (2-5-0) 55 vs Team Discovery Channel (3-4-0) 106
Normally I'd make fun of someone for scoring 55 points, but that's not the lowest score this week, not by a long shot. Have you started Andy Dalton yet this year? If so, has he put up more than 10 points? Also how is the Seahawks D working out for you? Antone Smith is really good and for some reason they won't bench every other fatty that gets the ball instead of him. I think Demaryius Thomas averaged 20 yards a catch. Jesus, and you had Ronnie Hillman, my GOD! I hope they keep Owen Daniels as the starter next year so I don't draft Dennis Pitta again and have his hip explode.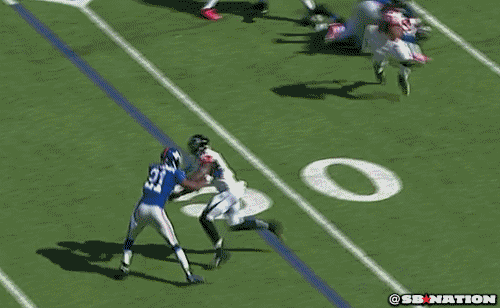 CAN'T WAIT (3-4-0) 40 vs Sasquatch Reloaded (5-2-0) 117
GODDAM CW. This right here, this is a terrible showing. When three of your players score 1 or less, that's bad. Guess this was a Roddy White week. And I doubt that anybody that had Roddy White actually started Roddy White this week. JFK Squatch. Manning. Charles. Ellington. SEASON OVER. If you get a consistent TE, well it's game over. Holy shit. And Lamar Miller. Fuck.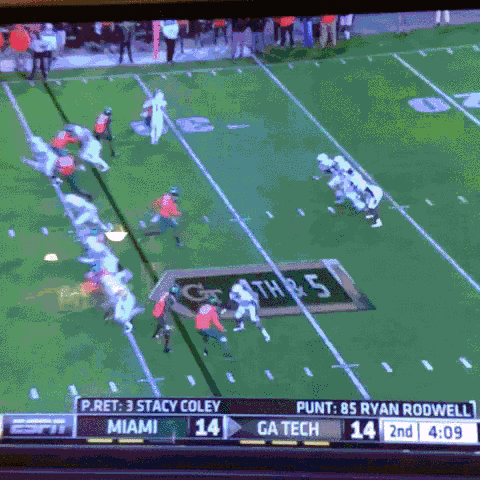 RANKINGS!!!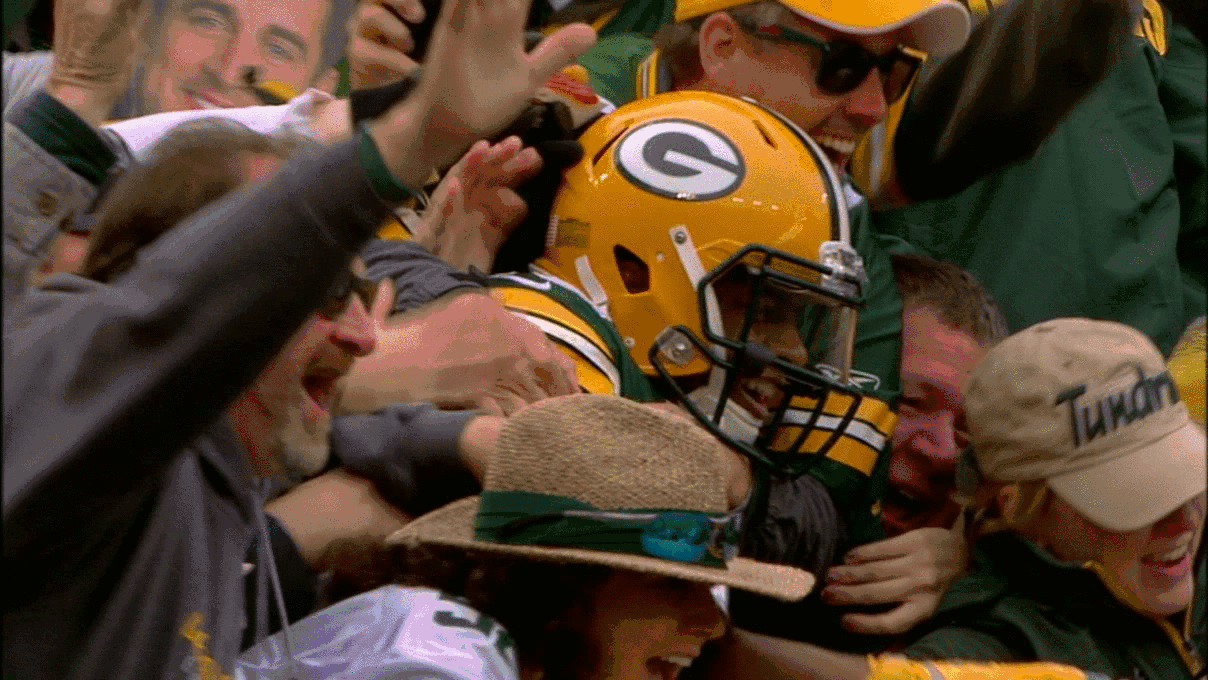 There are 5 teams at (3-4) right now. Parity!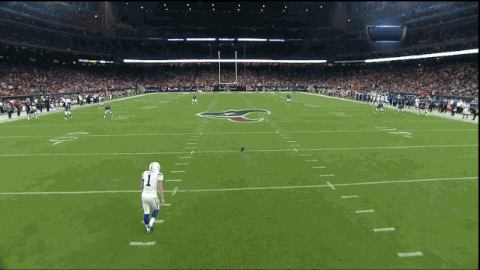 1) Cuncel Da Saeson (6-1-0) Nobody gives a shit.
2) Sasquatch Reloaded (5-2-0) You've been here before. You'll be here again. You'll come away empty handed.
3) Rockus Town Cantalopes (4-3-0) One loss away from a losing season. This is probably your high water mark, actually.
4) Cheez Curdz (4-3-0) Two points away from 3rd place.
5) Team Butter Bars (3-4-0) Enough points for 3rd place.
6) Settlers of Catanzano (3-4-0) NAME CHANGE!
7) Team Discovery Channel (3-4-0) Shockingly low point count.

Rham Emanuels (3-4-0) You should probably watch football
9) Can't Wait (3-4-0) The engagement curse!
10) Rainy City Bitch Pidgeons (2-5-0) You disgust me.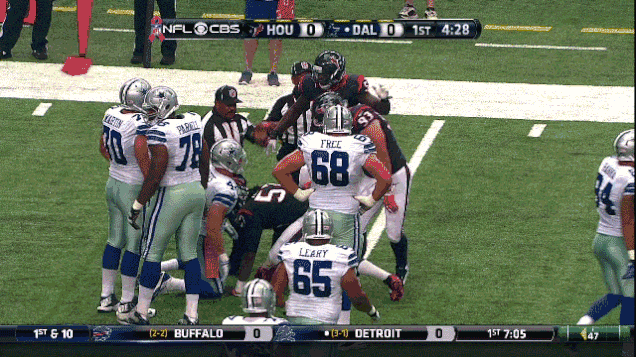 BOLD PREDICTIONS!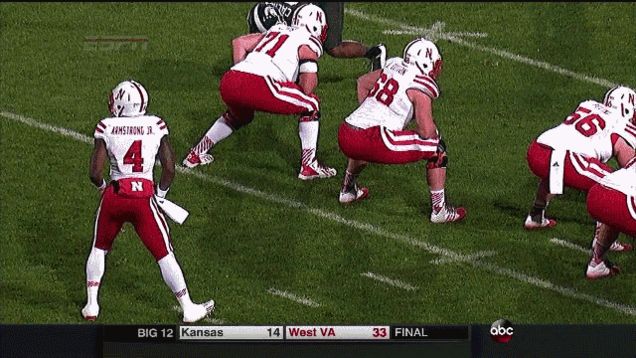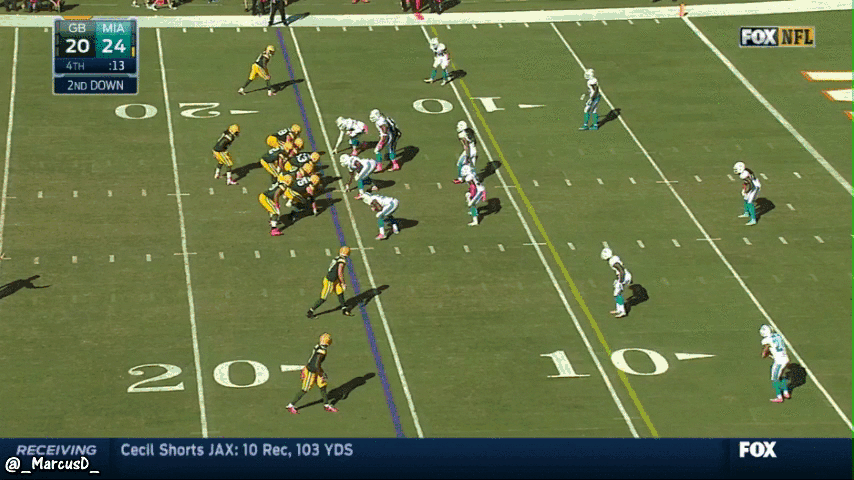 Settlers of Catanzaro 3-4-0) vs Rainy City Bitch Pigeons (2-5-0) – Both Settlers and Pigeons score their lifetime highs, mine happens to be the lesser.
Sasquatch Reloaded (5-2-0) vs Cuncel Da Saeson (6-1-0) – A BATTLE OF TITANS. No seriously one of these teams will start Yao Ming at TE. Can you imagine?
Team Discovery Channel (3-4-0) vs CAN'T WAIT (3-4-0) – CW currently has a projected total of 64. Espn regularly overestimates by ~30%.
Cheez Curdz (4-3-0) vs Team Butter Bars (3-4-0) – CZCZ starts the 49ers D aginst the 2008 New England Patriots. Adam Viniateri collects Social Security.
Rockus Town Cantalopes (4-3-0) vs Rham Emanuels (3-4-0) – TY Hilton will score fewer than 5 points. Trent Richardson actually runs well. Lol. JK.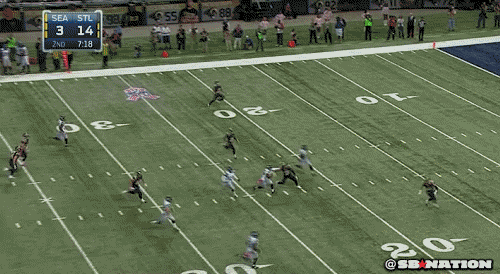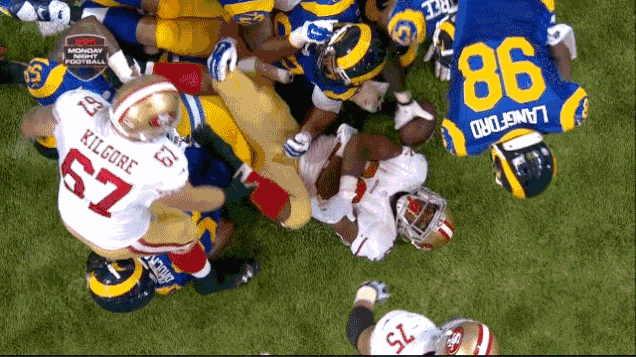 That's it! ENJOY FOOTBALL ERRBODY!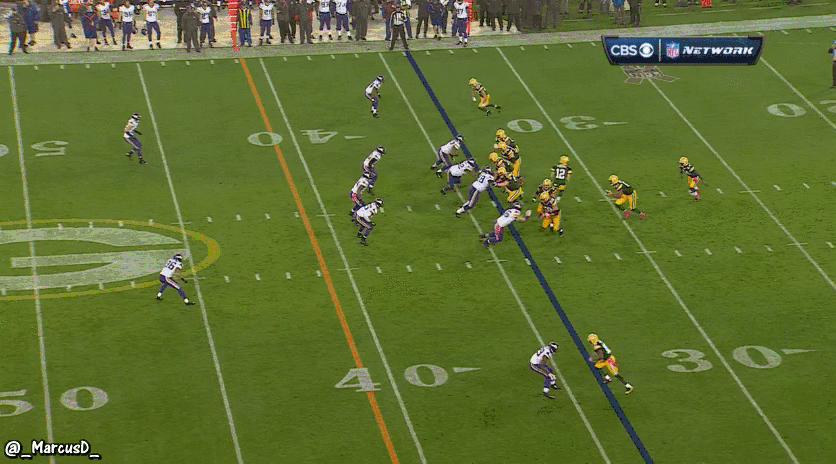 » Filed Under Ball | Leave a Comment
Posted on September 23, 2014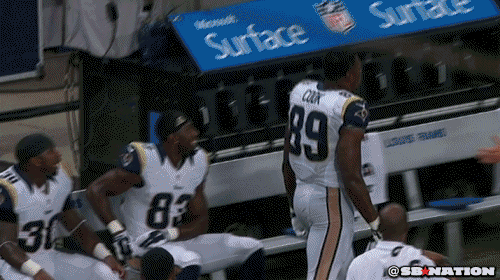 This isn't about football, but if you are a fan of Star Trek TNG, I'd honestly recommend DS9. Marcin and I have been discussing this, and while I'm a fan of TNG, huge fan really, I'm pretty much blown away how good DS9 is.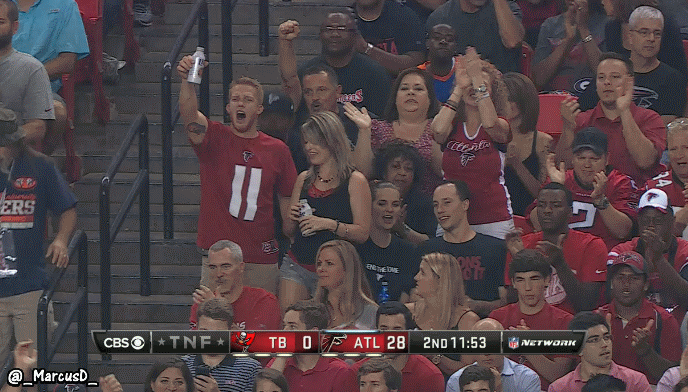 When I watched TNG, my favorite subplots were always the Cardassion-Bajoran ones, which is kind of the main plot in DS9. All the cool shit that TNG did, DS9 does better. The technobabble is a minimum, and characters have to face real, moral problems. For example a captain just tried to give his own father a blood test because he (the captain) thought his father was a shape-shifter.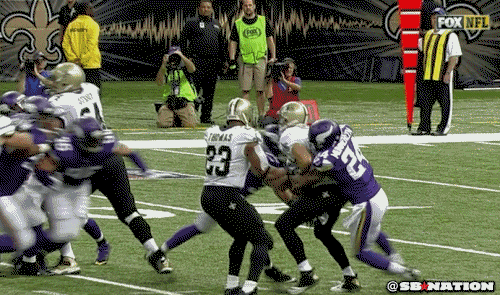 On top of that, Gene Roddenberry, the guy who 'invented' Star Trek, died a couple seasons in. He was a guy who never really cared for multi-story arcs, which is why TNG is just some monster of the week, and really never gets to sink its teeth into the 'mythology'.
Stay tuned to the end for some BOLD PREDICTIONS!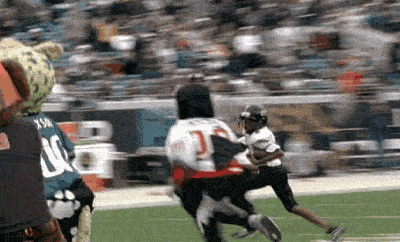 MATCHUPS!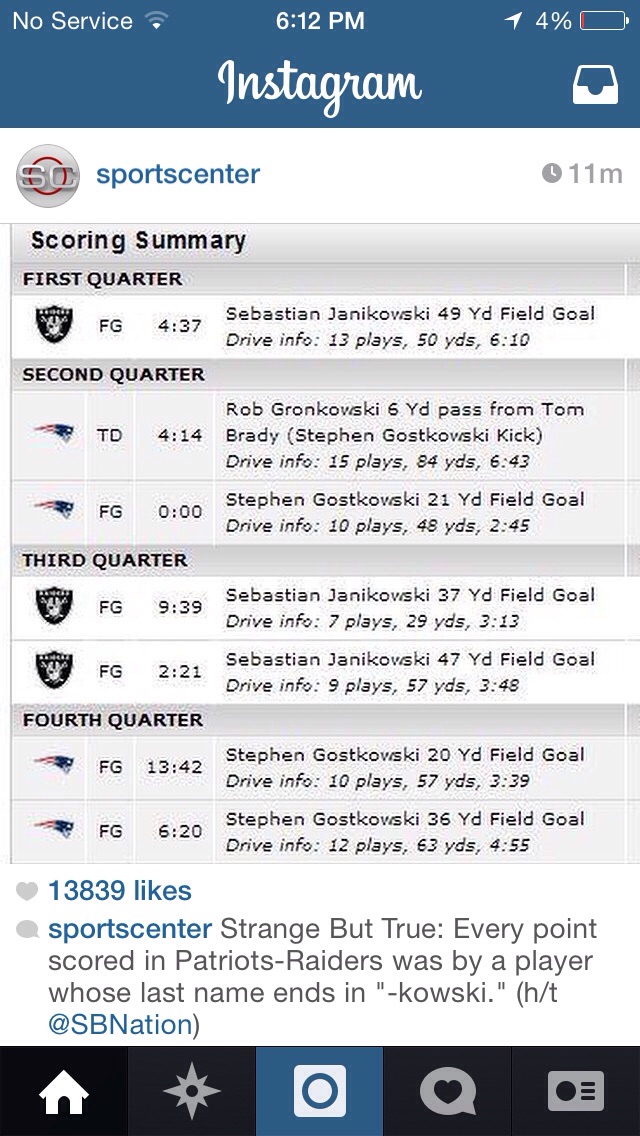 Rainy City Bitch Pigeons (1-2-0) 80 vs Rockus Town Cantalopes (1-2-0) 58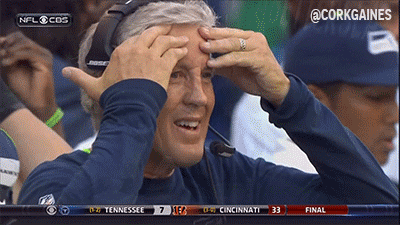 This game represents the current high water mark for the Rainy City Bitch Pigeons, 80 points. That, RCBP, when your team is firing at all cylinders, and when you make the proper decisions, is as good as you can do. MY GOD. RTC, yeah I mean you're not going to win if Mattystew only scores 3. Is Giovani Bernard ranked #1? Jesus, he's going nuts this year. For Cincinatti. Pierre Thomas's numbers today is specifically why I avoid New Orleans running backs. 11 points. WHODATHUNKIT.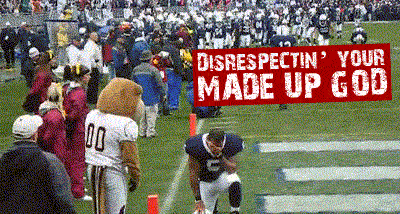 Rham Emanuels (1-2-0) 80 vs Cuncel Da Saeson (2-1-0) 75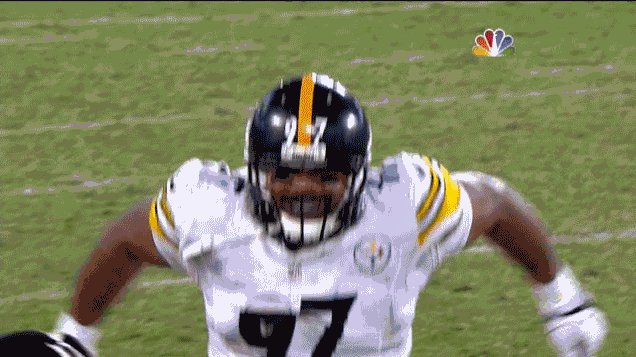 Look at this. Somebody won a game while starting Trent Richardson. GOD DAMN AND YOU BENCHED MATT FORTE YOU ONE CRAZY BITCH. I see that you're paring down your QBs. You won't be able to keep Breesy-poo next year. I didn't start Quick in my other league, either. I felt like a dumbass. And so should you. CDS, you should seriously reconsider your pre-game decision making if you think starting Darren McFadden should start over Fred Jackson. Dumb. Even Robbie Gould can't kick you out of that kind of dumbassery.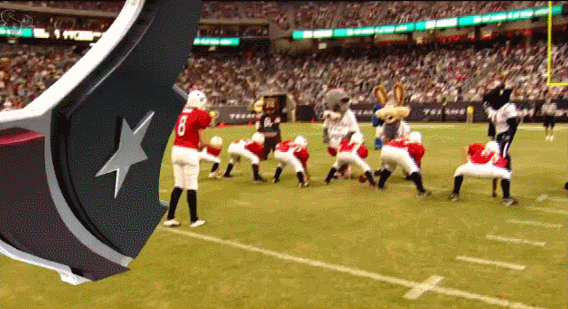 Sasquatch Reloaded (2-1-0) 85 vs Cheez Curdz (2-1-0) 65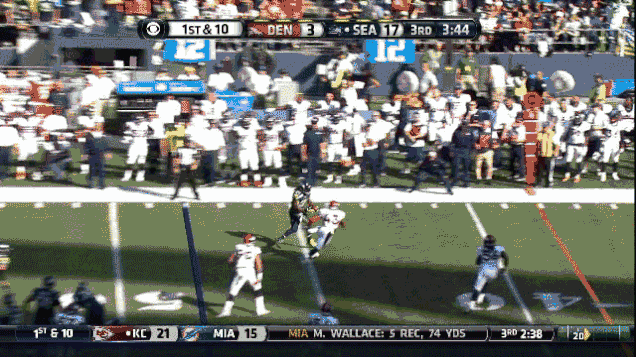 Squatch I'm like you, I have Kelvin Benjamin. And I can't bring myself to start him. A rookie WR!?!?!?! NO THAT"S A FLUKE. Boy was my face red. Oh look at that, Dennis Pitta injured himself in the same place that he did last year. It's like injuries tend to happen over and over. CZCZ's team is cracking me up. Nick Foles party. The entire Sunday she kept repeating 'Man Nick Fole's is keeping me alive'. Yeah, that'll take care of literally every other person except for noted marijuana enthusiast and idiot Le'Veon Bell. 6 of your players scored 5 or under.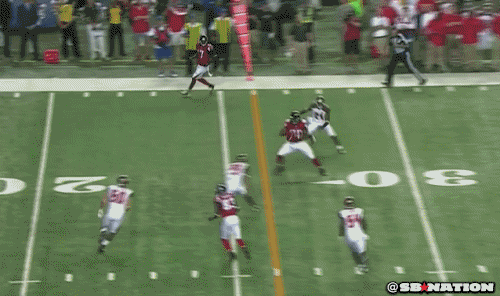 Team Discovery Channel (2-1-0) 87 vs Ron Mexico's Dick Cream (0-3-0) 56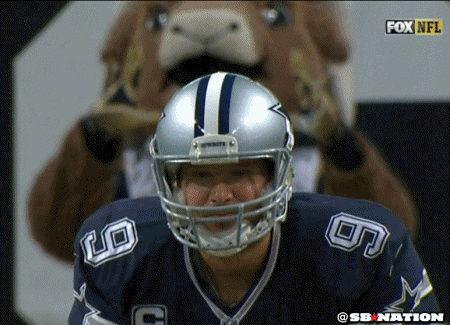 Hey, let's all do something fun. Go ahead and go to the Espn Fantasy website. Okay, now click on the Standings. Neat! Great job. Now do me a favor, check to see who has scored the highest number of points? Oh look, that's my team! Shouldn't it stand to reason that I would win games? With the most points? Hrm? No, I'm the only team that's lost all of his games. I hate fantasy football. This is my second year with Witten. When the Cowboys put up 34 points, and he doesn't get a piece of the action, well, it my be time to bench the guy.
Team Butter Bars (2-1-0) 92 vs CAN'T WAIT (2-1-0) 93
TBB, why are you starting Sammy Watkins? Ugh, and not Steven Jackson? Man, it was awesome watching Davonta Freeman fumble all over himself was just great. I'm honestly curious how long Marshawn Lynch is going to be able to do what he does. CW, I honestly wish you had lost this game. Nothing personal, it's just on you for starting a team against Pittsburg. You know that they score points right? And that you've been riding the Gronk train for all these years. Just sad.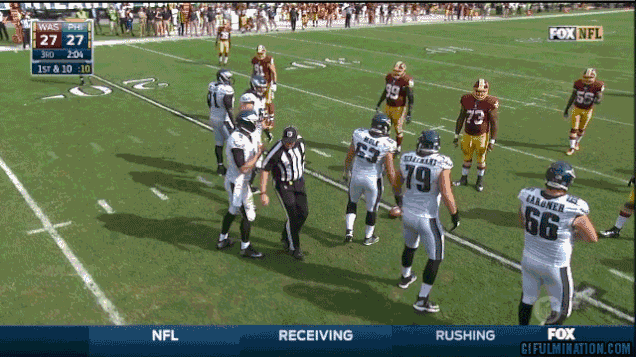 STANDINGS!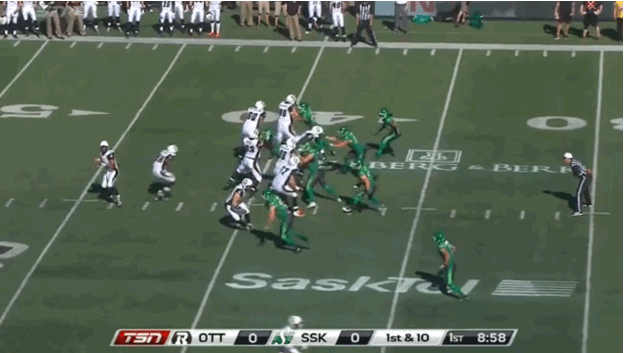 1) Team Butter Bars (2-1-0) – No surprises here
2) Cheez Curdz (2-1-0) – Lol. Enjoy it.
3) Cuncel Da Saeson (2-1-0) – More points against, that points for.
4) Team Discovery Channel (2-1-0) – Pretty arbitrary ranking at this point.
5) CAN'T WAIT (2-1-0) – woop woop
6) Sasquatch Reloaded (2-1-0) – Best of the Worst
7) Rockus Town Cantalopes (1-2-0) – Scored enough points to be in 3rd.

Rham Emanuels (1-2-0) – Your string of luck is over.
9) Rainy City Bitch Pidgeons (1-2-0) – Just, just awful.
10) Ron Mexico's Dick Cream (0-3-0) – Most points. So fuck this.
BOLD PREDICTIONS!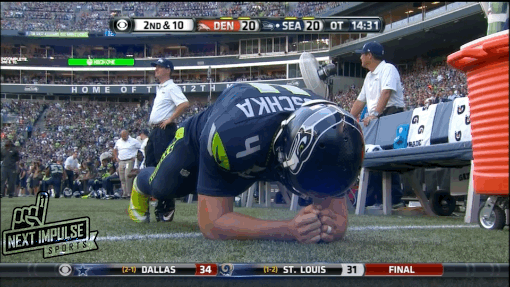 Cheez Curdz (2-1-0) vs Ron Mexico's Dick Cream (0-3-0)
Jay Cutler is not playing in the prime times, so he won't do well. But I'll still score 120 points. But then Nick Foles and the 49rs D will score 70 points together.
PREDICTION: Curdz by 2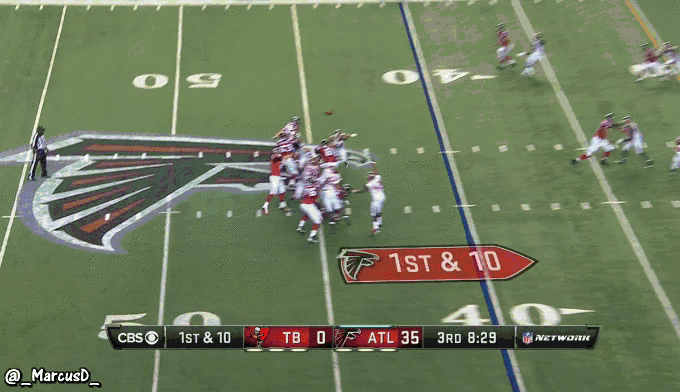 Team Butter Bars (2-1-0) vs Sasquatch Reloaded (2-1-0)
Andrew Luck gets the football stuck in his neckbeard. Roddy White is out another week, but you start him anyway.
PREDICTION: Butter Bars by 10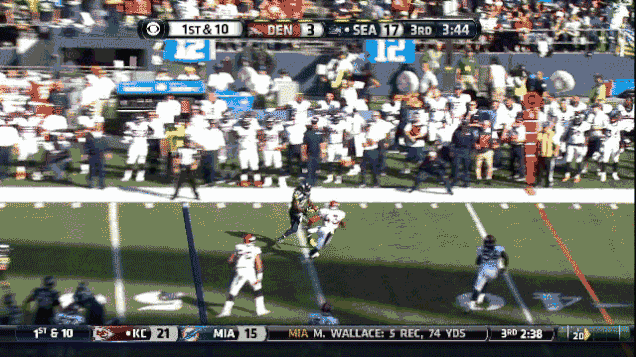 Rockus Town Cantalopes (1-2-0) vs Team Discovery Channel (2-1-0)
Week 4 bye weeks? What's the point? RTC can't win without GIO.  Dez Bryant learns that the path to victory was inside of him all along.
PREDICTION: RTC by 6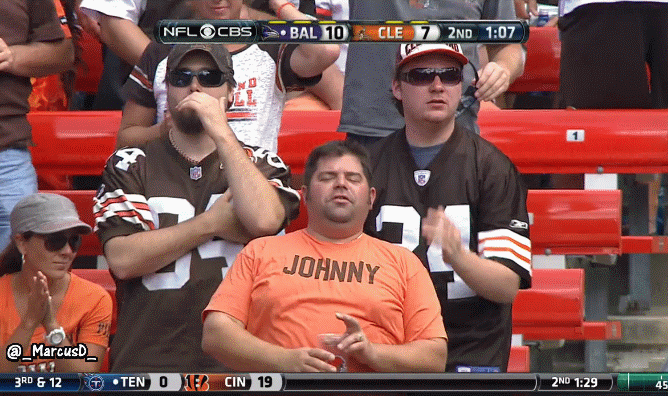 Rainy City Bitch Pigeons (1-2-0) vs Rham Emanuels (1-2-0)
Pierre Garcon carries Cousins across the line on his back. Nick Novak throws a TD on a fake.
PREDICTION: Rham (The answer is never RCBP)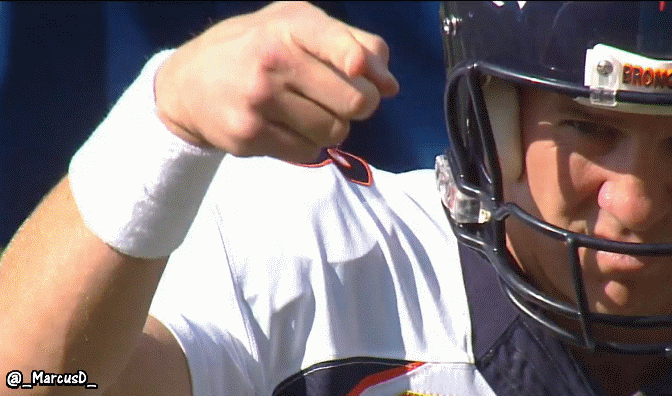 CAN'T WAIT (2-1-0) vs Cuncel Da Saeson (2-1-0)
Knile Davis hires a man to keep Charles out of playing, ends up with a reality show. Cam Newton slips and falls because of a puddle of Derek Anderson's piss.
PREDICTION: Tie (We're due)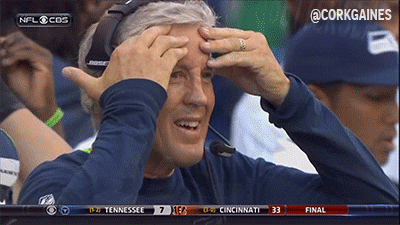 That's it errbody! FOOBAW!
» Filed Under Ball | Leave a Comment
Posted on September 16, 2014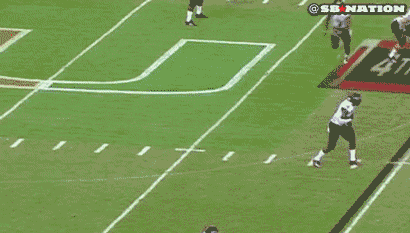 In my defense, I dropped RGIII… for Jake Locker. Who couldn't put points up against the Washington Redskins.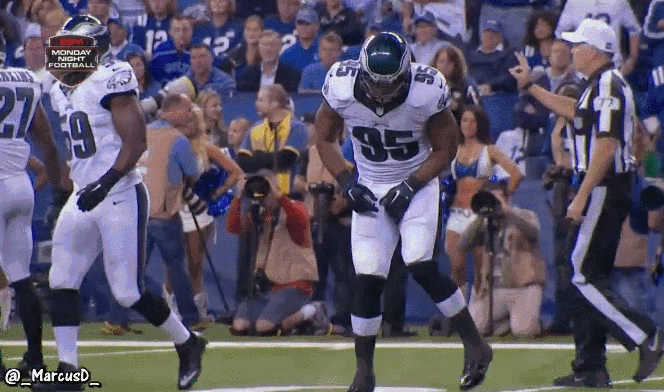 The Redskins are just the funniest. They've got a racist name. Their owner approved of the way Goodell handled the Ray Rice situation. And their fanbase, collectively, has been sliding in their favor of RGIII. 2012: RGIII is our lord and savior. 2013: Well, yeah he's not going to do as well this year, c'mon. 2014: RGIII is garbage, start Cousins. Well you got your wish DC metro area. By the way, you're still paying in draft picks for a RGIII.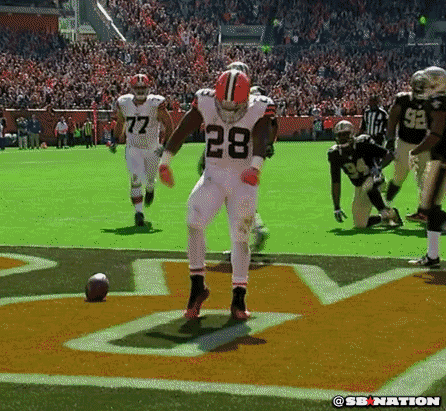 MATCHUPS!!!!
Team Discovery Channel (1-10) 67 vs Sasquatch Reloaded (1-1-0) 46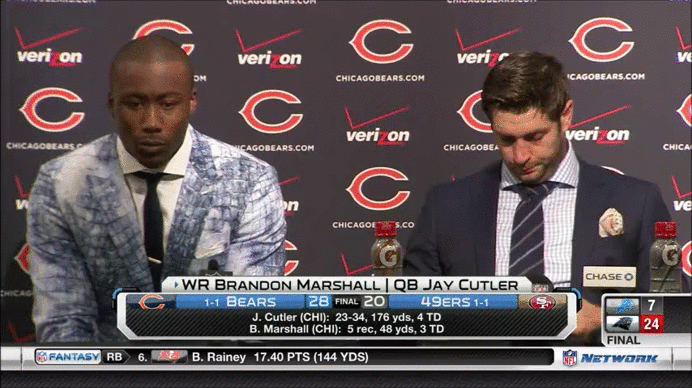 Holy shit that's terrible. Like, for both of you. Between the two of you, you have 4 players who put up 0 points.  And only 5 that put up double digits. Knowshon Moreno's out for a while, and so is his backup (Ryan Matthews is injured every year). So you're going to be starting Terrance West. Is he the next Peyton Hillis? He was this week, and so I can look forward to him putting up jack shit next week. Squatch, don't draft players who have histories of injuries. Especially in the first round.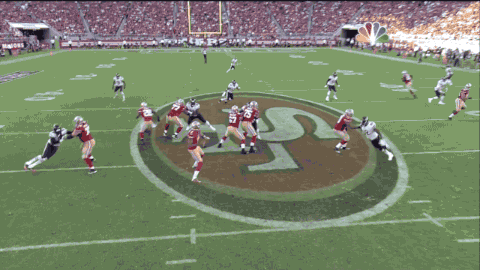 Cuncel da Saeson (2-0-0) 67 vs Rainy City Bitch Pidgeons (0-2-0) 66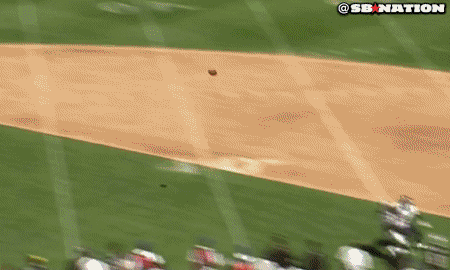 You know what's sadder than a 67-46 game? A 67 – 66 game. Jesus Christ. UH OH! UH OH BEN! LOOKS LIKE WE'VE GOT OUR SECOND LANE KIFFIN AWARD FOR EXCELLENCE IN PERSONEL MANAGEMENT. Truly we are blessed with bountiful times. I wouldn't have guessed that Arian Foster would have done that well this year. Jesus Christ, bitch pidgeons. Once again you benched your keeper QB, and your precious Seahawks D/St got you -4 points. Your lineup is literally 2013′s Who's Who of failed sleeper picks. Jesus. This is an aside, but I was in Austria last weekend, and I saw a guy wearing a Tennessee Titans hat, which was pretty appropriate, I suppose.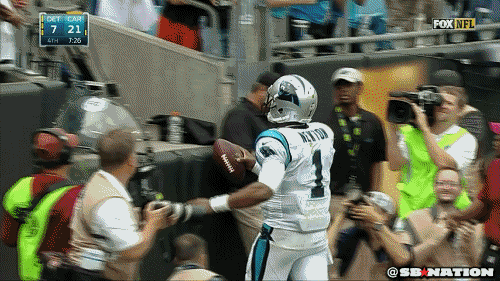 Rahm Emanuels (0-2-0) 79 vs Team Butter Bars (2-0-0) 91
Quick aside, but 'Rahm' means 'cream' in German. Robert Griffin is dead, so who knows how many times Pierre Garcon is going to ever see the ball again. Haha, and you have RGIII on your bench, what a squandered talent, seriously. Just get rid of your QB's, burn your computer, and start over from scratch. OH LOOK, HERE COMES DAVID BOOTH< SCORING A CONSISTENTLY HIGH NUMBER OF POINTS> Enjoy squandering any lead in the playoffs. Neither Lynch, Davis or Fitzgerald will be there to help you in the end. Darren Sproles really only does well in the NFL's playoffs.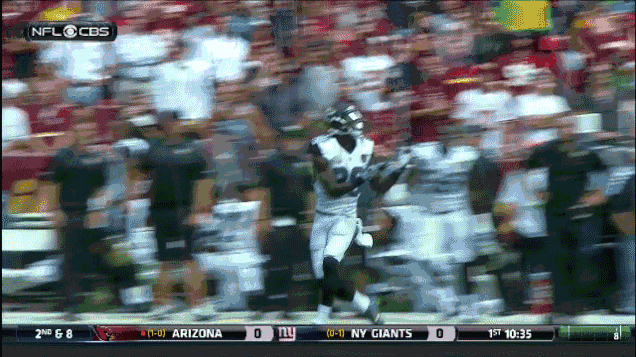 CAN'T WAIT (1-1-0) 78 vs Cheez Curdz (2-0-0) 103
I don't have many hard and fast rules, but I've purposefully avoided having a NE running back for my entire fantasy football career. Belichick just really doesn't like his RBs to be consistent. And he's a total dick about fumbles. Oh that linebacker just successfully punched it out of your arms while your legs were being kicked out because your blocking was fucked up? No man, that's your fault. BENCHED. Man, if you are starting A-Rodge, Jordy and Cobb, you'll win most of your fantasy games. Lol Mark Ingram's injured. What a career.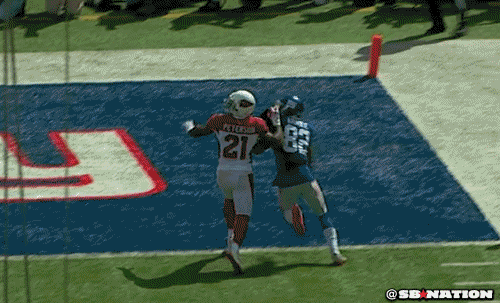 Ron Mexico's Dick Cream (0-2-0) 115 vs Rockus Town Cantalopes (1-1-0) 118
Yeah, I mean, fuck this, right? Over the past two seasons, this is the 5th game that I've lost after having scored over 100 points. This is the second game in a row where I've scored the second highest points total, but have lost the game. Also RTC spent most of the week trying to pick up a TE. Now he has 3, and he started the wrong one. God, I have no depth on my bench. Chris Johnson what was I THINKING!
» Filed Under Ball | Leave a Comment
Posted on September 9, 2014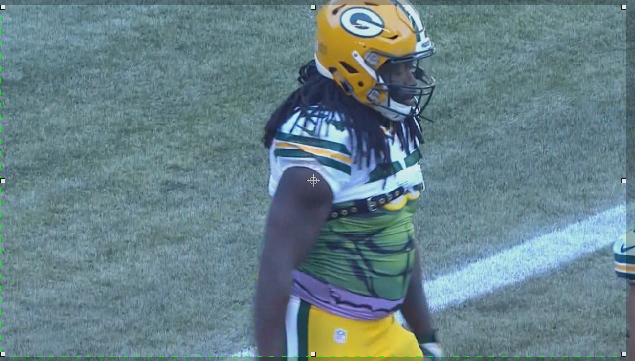 Don't forget, gang, I don't do rankings until week three. It would be pretty stupid.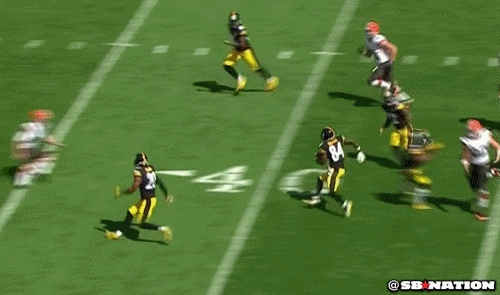 It's pretty great that football's on, again. I love baseball, don't get me wrong, but football is the best. I wish I had the time to watch college football, but Mrs. heathgordon.com can't really justify that to her friends, so I'm screwed in that respect.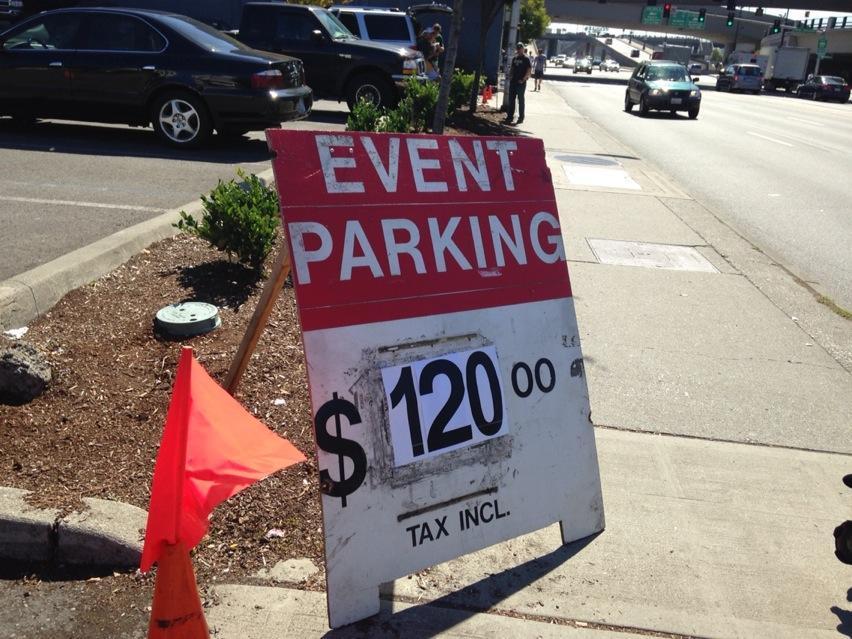 I'm poking around the internet, and I'm seriously trying to find out a justification for the Giants changing up their offense. It doesn't change the fact that their O-line is turrible. Fix ya oh line, fix ya season.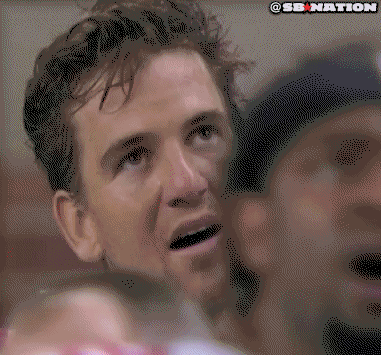 But what the fuck do I know.
MATCHUPS!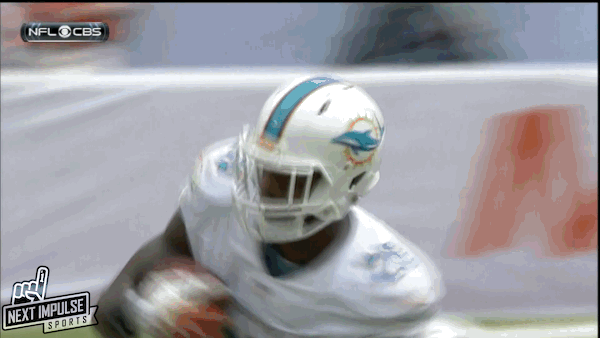 CAN'T WAIT (1-0-0) 70 vs Rham Emanuels (0-1-0) 69
Back in my karate days, I was actually not that bad at giving and recieving punishment. A normal sequence for me would be to show up to class and my instructor would say, "Oh man, I saw this awesome move on Pride (early MMA) last night, totally ruined this guy. Okay Heath, stand here so we can try it out on you." Thinking about that is a much more pleasant than trying to come up with something clever about this matchup, becaues it's just terrible. I'm just going to throw out some names: Maurice Jones-Drew, Trent Richardson, Zac Stacy. Jesus, the giants running back was the highest scorer for CAN'T WAIT.  Rham you were dangerously close to having more points on your bench.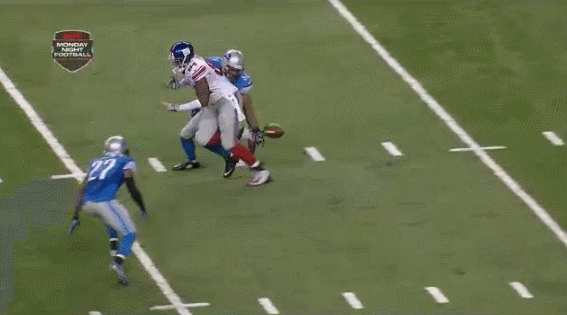 Rainy City Bitch Pidgeons (0-1-0) vs Team Butter Bars (1-0-0)
Classic start for RCBP. 53 points. Should have started Andy Dalton man, that's why you picked him up, for those elite numbers. OH SHIT, OUR FIRST LANE KIFFIN AWARD FOR EXCELLENCE IN PERSONEL MANAGEMENT. Awarded because there are more numbers on your bench than in the field. I don't think you'll be able to count on Greg Olsen every week. Fitzgerald is wasted talent. I'm legit curious about how Stephen Jackson is gonig to work out this year. So far, so good.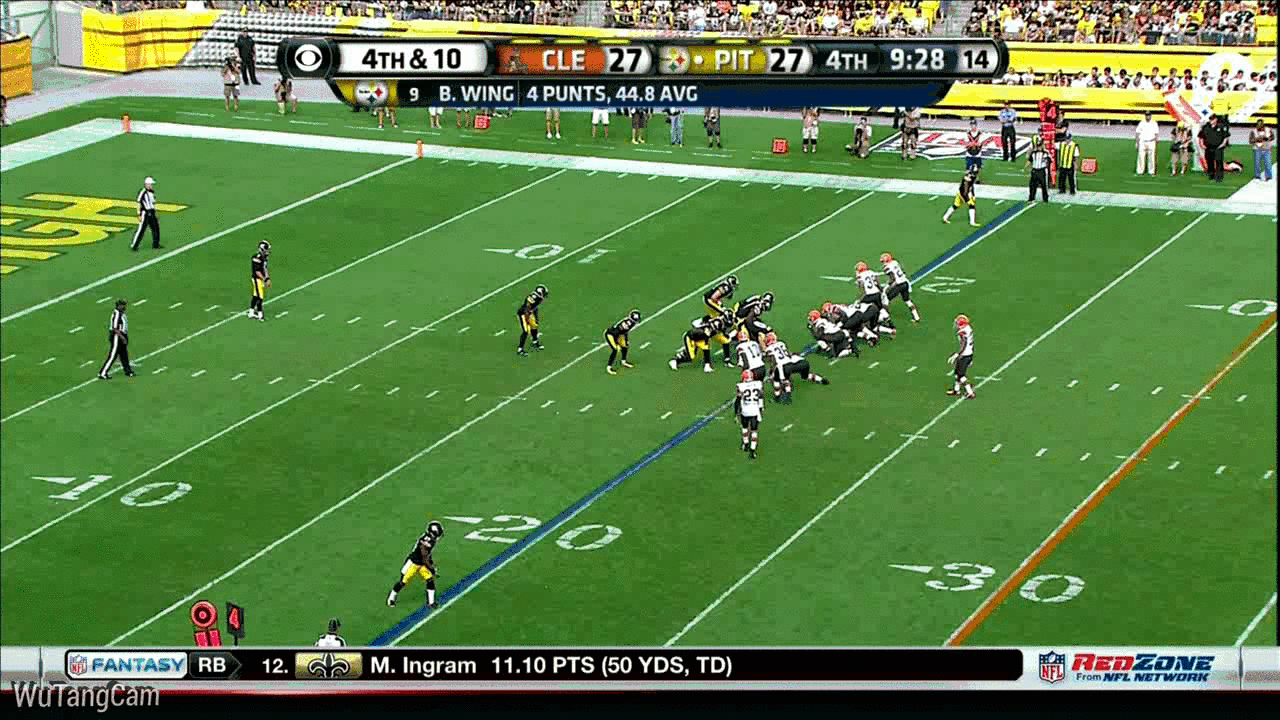 Rockus Town Cantalopes (0-1-0) vs Sasquatch Reloaded (1-0-0)
I'm not all that good at math, so sometimes I look at the rows of scores and say, well those just look like winners. Like if I'm looking at RTCs scores, I see Stafford with 29 and then 4 other double digit scores. And an 8 and a 7. I mean, that really should be enough for a winning score. But no. Peyton shits out a paltry 22 points. Is Jamal Charles the earliest bust of the top 4-5? I always feel the worst when I put a WR in the flex spot. They're so spotty, those run-n-catchers. Jesus, is Bernard Pierce RB1 for B-more? -1 points? Jesus.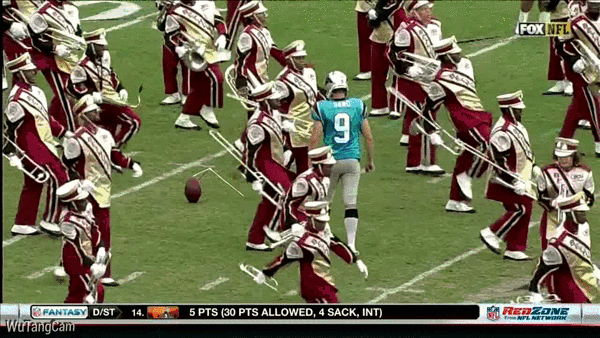 Cheez Curdz (1-0-0) 102 vs Team Discovery Channel (0-1-0)93
CZCZ left 83 points on her bench. And scored 102 points. I don't really have much to say except that I think this is the 3rd? year that CZCZ has had Marques Colston. Also Mark Ingram got 18 points. You can count on that every week, yessir. Lookit all the terrible players you have TDC. Should have started Knowshon over Crabtree, anyday.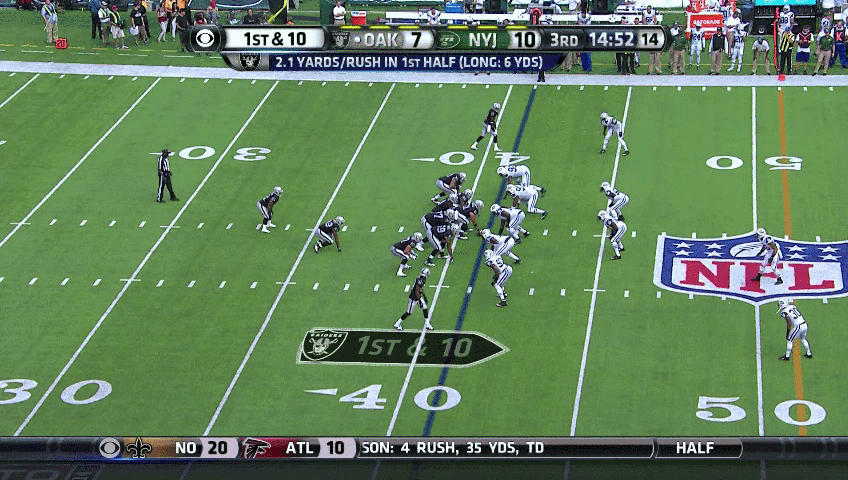 Ron Mexico's Dick Cream (0-1-0) 105 vs Cuncel da Saeson (1-0-0) 108
Classic start to the season. I get the second highest score, and I lose. Despite the fact that I picked him up, I don't think I'm ever going to be able to start New York Jets running back Chris Johnson. I don't have the stones for it. DeMarco Murray is the only functioning member of the Dallas offense. AJ Green is probably going to score even more points nexw week, which is pretty fucked up IMO. Enjoy Julius Thomas while Welker is in drugs-timeout, fucker.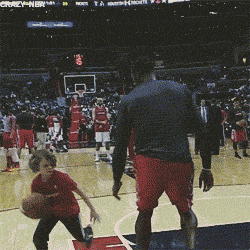 » Filed Under Ball | Leave a Comment
Posted on September 6, 2014
Well here we go boys and girls. Another season of football, and I couldn't be happier. Having the World Cup in the offseason made things a little bit better, but it made me yearn for a real sport. A sport where people don't pretend they're injured unless they're the New York Giants. A sport where doing MDMA at the Kentucky Derby can get you a 4 week vacation. Where flipping the bird is not really all that much of a burden, financially.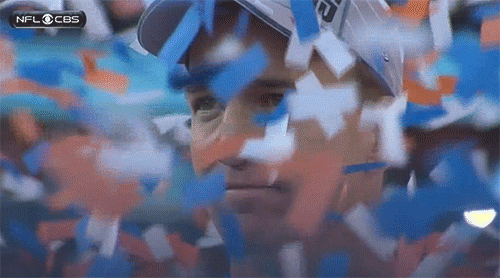 This is the 5th Season of our illustrious league, and we've had our first repeat winner. Noted Jimmy John's driver, clarinet player and beard-grower Ben Force won the championship, if you're like me and checked out after your team left a big ol steamer in the bed. So congratulations to him, I'm assuming that he has the trophy now, if not that's on you Wayland.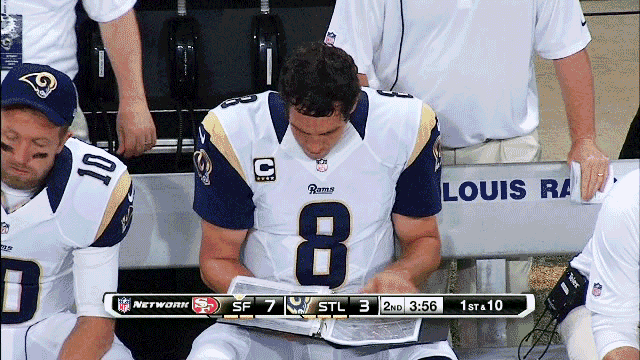 I've been keeping some pretty careful statistics, and here's some dope HTML of some stuff: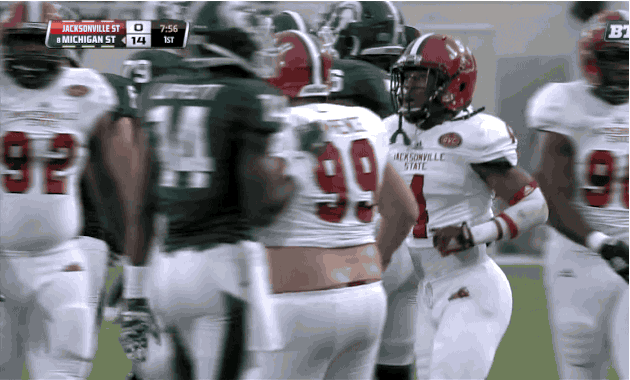 | Team Name | Team Owner | Wins | Losses | Ties | Points | Win Pct | Rank |
| --- | --- | --- | --- | --- | --- | --- | --- |
| Team Butter Bars | Booth | 34 | 20 | 0 | 5242 | 0.630 | 1 |
| Cuncel Da Saeson | Force | 32 | 20 | 2 | 5069 | 0.611 | 2 |
| CAN'T WAIT | Radin | 29 | 25 | 0 | 4853 | 0.537 | 3 |
| Rham Emanuels | Badger | 29 | 25 | 0 | 4812 | 0.537 | 4 |
| Cheez Curdz | DeVore | 28 | 25 | 1 | 4748 | 0.528 | 5 |
| Sasquatch Reloaded | Halverson | 28 | 26 | 0 | 4754 | 0.519 | 6 |
| Team Discovery Channel | Tacher | 27 | 26 | 1 | 4866 | 0.509 | 7 |
| Ron Mexico's Dick Cream | Gordon | 24 | 28 | 2 | 4886 | 0.463 | 8 |
| Rockus Town Cantalopes | Tasz | 19 | 35 | 0 | 4717 | 0.352 | 9 |
| Broken Dishwashers | Bollow | 17 | 37 | 0 | 4230 | 0.315 | 10 |
And here are the changes from last year:
Cuncel da Saeson moved from third to second.
CAN'T WAIT dropped from second to third.
Rham went from 6th to 4th.
Curdz from 4th to 5th.
Squatch from 5th to 6th.
TDC took me over from 8th to 7th.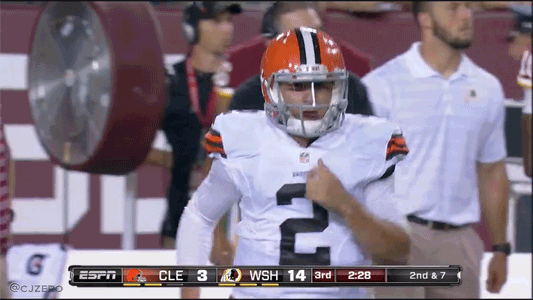 And here are this season's team previews: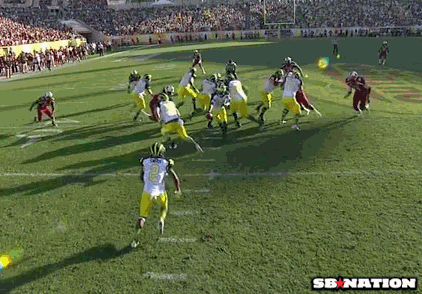 Team Butter Bars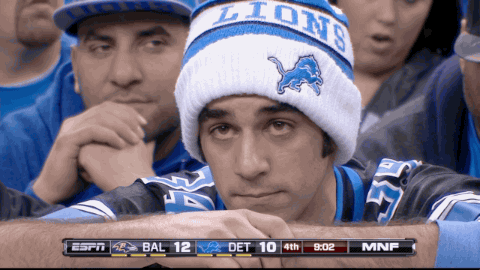 For the 3rd year running he is ranked number one, both in points scored and in winning percentage. Is this the year that he wins it all? My prediction last year, of no, was pretty accurate. And I'm going with it again. Stupid idiot drafted Vincent Jackson. There is no other fantasy player on this green earth that will fuck with your head like V-Jax. He'll put up MONSTRR POINTS one week and then will give you 1-2 points for, oh, 2-3 weeks. Until you bench him, and then he puts up 23 points. Oh and his QB is (lol) Josh McCown. Long story short, I hope his hands fall off because of MSRA.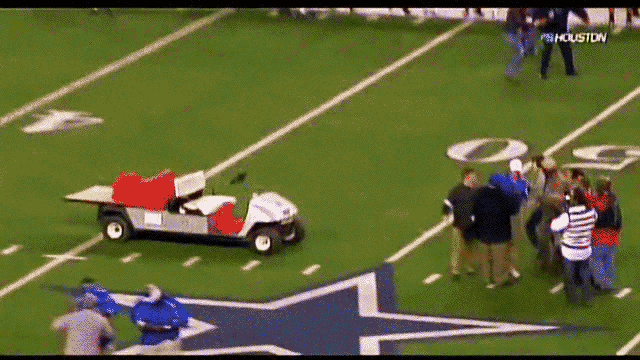 Cuncel da Saeson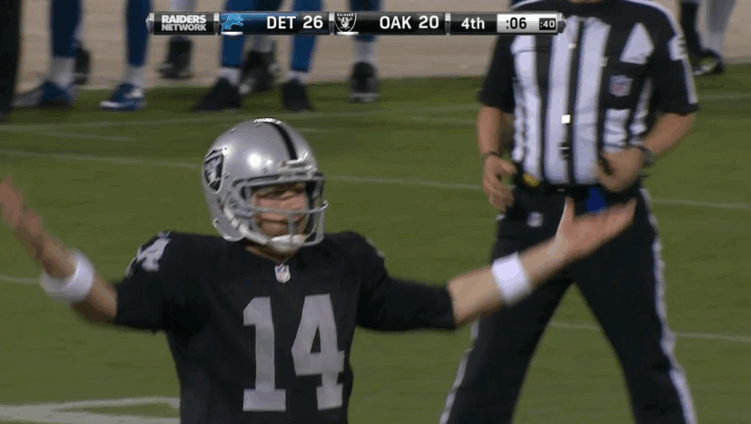 2 TIME WORLD CHAMPION UP IN THIS BITCH. Well he must have had just an outrageously good draft. Who's his QB hrm? Ah yes, Cam Newton. It's been a slow downward spiral for him. And now he's going to run the ball and get speared in the ribs again. Then hopefully I'll never have to see another commercial again. Lol, 2/3 of your RBs are over 30 years old. And Arian Foster played how many games last year? It's fine, you've got (lol) Darren McFadden as a backup when all those guys are out.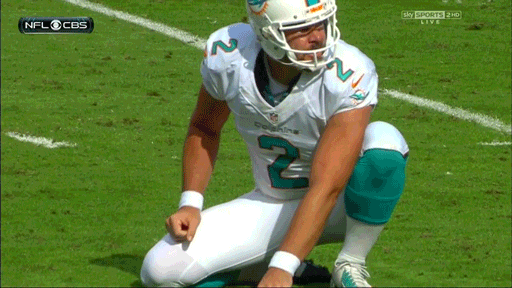 CAN'T WAIT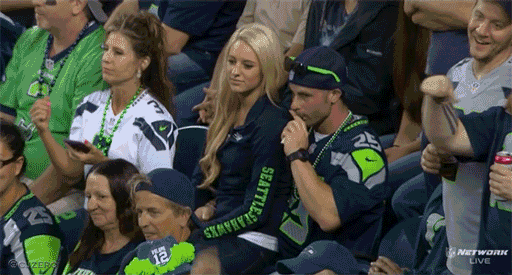 Well, you went first to worst pretty quickly there. And it's not looking too good from there all out. Honestly, the only player that's going to do better on your team than last year is Julio Jones. Rob Gronkowski will shoot himself in the foot so he can spend the rest of the season humping blondes. Mark my words. It's what he does and we can't change it, no matter how much blood Bill Belichick sucks out of his numerous veins. Damn, Tom Brady was ranked 13th out of QBs last year. Yeah, he may do better. Then again he may get his knee split open again. WHO KNOWS? FOOBAW.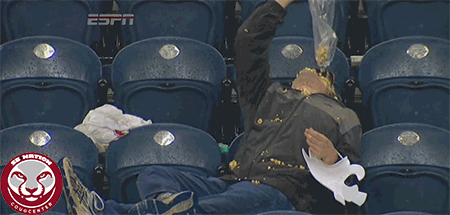 Rham Emanuels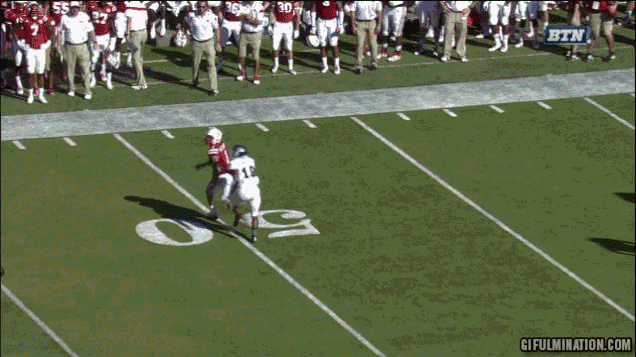 First off, I'd like to congradulate Mr. Badger for not completely fucking up the draft. He planned ahead, and made all of our lives significantly easier because of it. Good for him for doing his rankings ahead of time. Long story short, you should all be more like Tom, and plan ahead for your many fuckups. If anyone needs a QB, go to him, because he has 3. After keeping Drew Brees in the first round. Actually Khiry Robinson might turn into something, watch that one. Long story short, we should all try to block Rham on the waiver wires for the next week or so.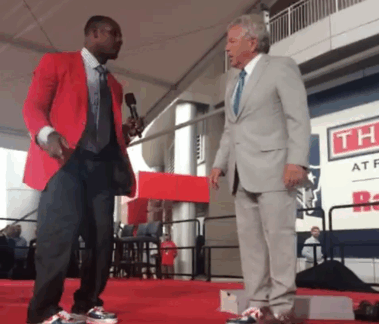 Cheez Curdz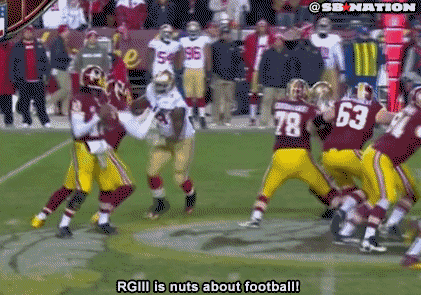 For the record, Mrs. DeVore did her drafting in a onesie. And she literally made her first round choice based off of an off-handed comment I made. But whatever, let's see what quality she's got lined up. Will Jeremy Maclin be able to survive the blistering Chip Kelley offense? Who knows. Maybe he's fat now. I don't know, I don't watch preseason football. Oh man, remember last year when there was that one picture of Eddie Lacy and he just looked a bit chubby? And then everyone made fun of him for it but he turned into, you know, Eddie Lacy.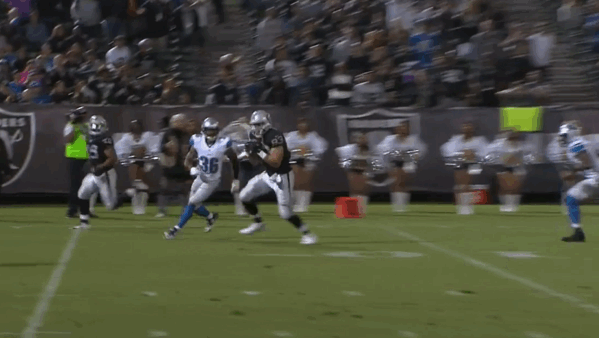 Sasquatch Reloaded
Listen, if you want to make it to the playoffs, you want to have Peyton Manning as your QB. If you want to actually win the big game, well he's not your guy. Shane Vereen is going to fumble the ball Week 1 and will never set foot on the field again. Picking up Welker was probs a good call because he's obviously a responsible member of society. You obviously read a bunch of blogs or something, because you picked up Kelvin Benjamin. Between Alex Smith and Jamaal Charles, you've got the entire Kansas City offense, which is to say, precious little indeed.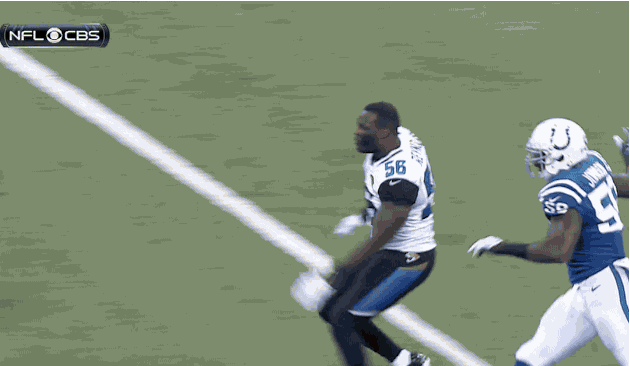 Team Discovery Channel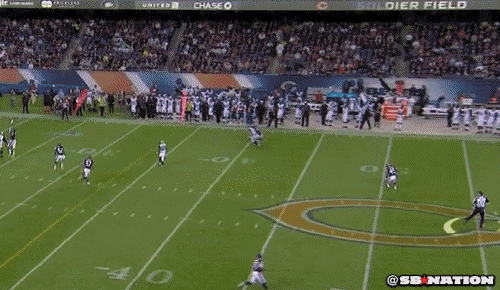 Law school's over, so you're out of excuses. Will TDC fall prey to the 'just got married slump'? I'm pissed you have Montee Ball. I'm pissed you have Matt Ryan. I'm pissed that you have Kyle Rudolph. I'm pissed you have Michael Crabtree. That having been said. Dez Bryant won't have a QB to throw to him. Demaryius Thomas is going to regress hard. Sorry about Josh Gordon, I feel just, just awful about that. Justin Hunter is not the sleeper you think he is going to be.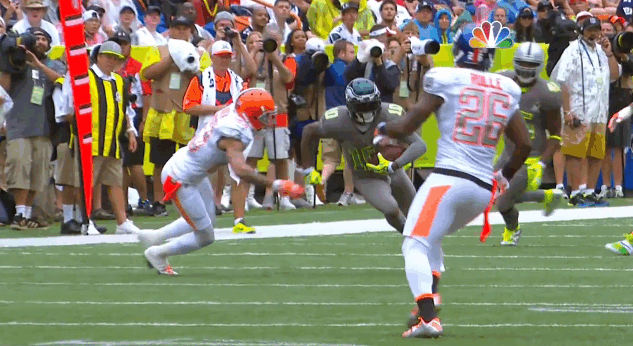 Ron Mexico's Dick Cream
Ah, now here's a team. As much as it pains me to say, lobotomy-patient Jay Cutler has one of the best receiving corps out there and will get me a lot of points. I just don't see any weaknesses on this team, really. So, I suppose I can look forward to another season of putting up monster numbers (I have the 3rd highest points total, just for your fyi) while other teams literally play their best game against me and me only. So I'll limp my way into the playoffs and lose in the second week. Also I think it's pretty funny that Matt Schaub is now a backup. In Oakland. Gonna bench Calvin, I think, just to keep things honest.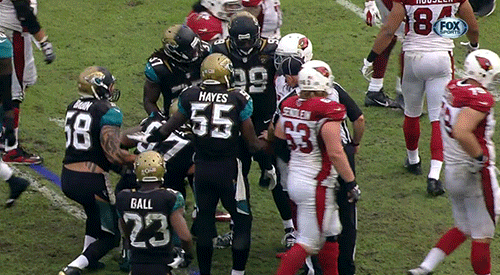 Rockus Town Cantalopes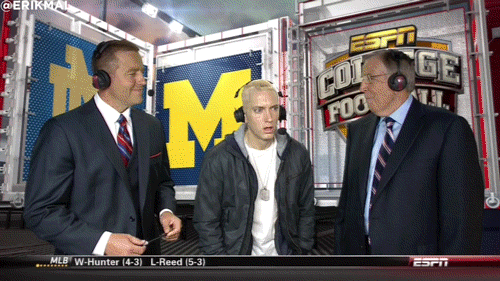 Ah yes, the best of the worst. #1 pick squandered already. Holy shit, ESPN's predicting him for 26 points. That sucks that you've got CJ Spiller. He's going to be returning kickoffs, btw. And you don't get points for that. I feel ilke you're going to play the Ryan Matthews game with T. Y. Hilton. He's going to suck, then he's going to put up a double digit game, you'll start him, then he'll suck again. Despite the fact that you made some relatively savvy moves, you're going to end up in the bottom 4. Sorry man, that's life.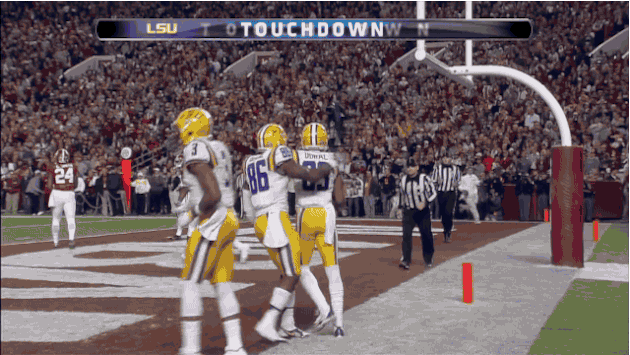 Rainy City Bitch Pidgeons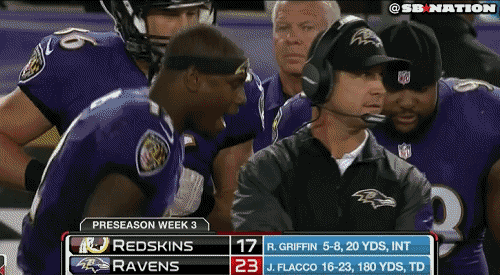 It's hard to overstate how shitty this team is. Your keepers were Andy Dalton (who you aren't starting I see, think about that decision by the way. You chose to start a QB against your defense. One of those is going to come out on top. And actually, judging by the points you have, it was neither.) and the Seahawks Defense. You know what is remarkably inconsistent year to year? Defenses. Andy Dalton got all his points from 4 garbage time games last year and also has a new run-first offensive co-ordinator. Doug Martin was my #1 pick last year and I'm still getting physically ill just thinking about it. Reggie Bush is a professional underachiever, but boned Kim Kardashian which is cool but not uncommon. The Giants are now changing up the offense that has brought them unparalleled success for the past decade for some retarded reason, and Eli Manning is on record for saying that he's having a tought time with it. Victor Cruz will not get any points. One of the things you want to watch out for running backs is that if they've been in the league for >3 years and then they have a career season, they're going to do worse, unless you're Adrian Peterson. DeAngelo Williams is no Adrian Peterson. Greg Olsen has, I think, been ranked at the end of every season between 7th and 9th. That's not going to change. Nick Novaaaaaaac, yeah, plays for the Chargers. Play kickers for teams that are going to win games. Good luck.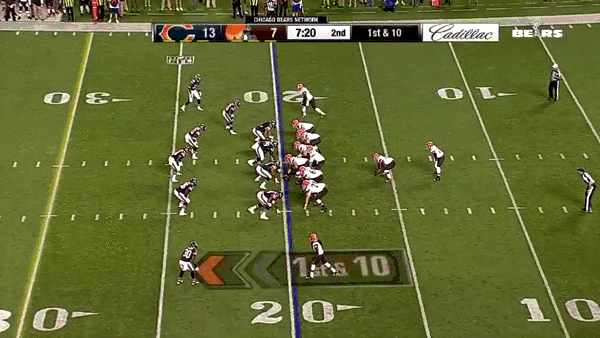 That's it everybody! Football's back.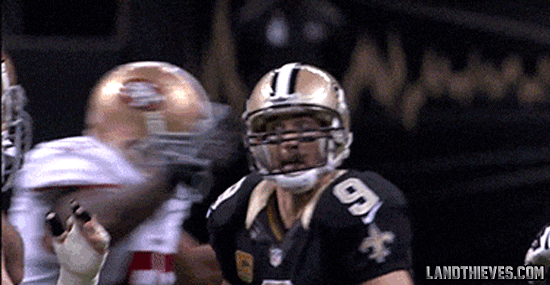 » Filed Under Ball | Leave a Comment
Posted on June 23, 2014
How not to reference the contemporary world in Science Fiction.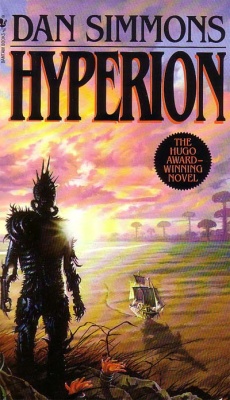 Full disclosure, I listened to "Hyperion," by Dan Simmons. I was going on some pretty long vacations, where I'd be staring out the window, looking at countryside, so an audiobook seemed perfect. And, in terms of production values, I'd recommend Hyperion.
This is anything but a typical science fiction book. In fact, you probably shouldn't be picking it up if that's what you're after. What you're reading is a retelling of Geoffrey Chaucer's extended fart joke, "Canterbury Tales." In Hyperion, a group of 6 pilgrims make a trip to the Shrike in order to open the time tombs, to prevent the Ousters from defeating the Hegemony. Yeah, that's a bunch of technobabble, but that's the information that Simmons gives you during the first couple chapters, and he's very skilled at explaining, without infodumping, what all those things mean.
As they make their way through the sacred planet of Hyperion, each pilgrim tells the story of why they are making the trek.
This book gets a lot of things right. When I realized it was about to end (there isn't really an 'ending' like a final showdown, which I didn't so much mind, but it had significant other problems), I even said to myself 'well that was a lot better than I thought.' There's tons of great stuff. Each 'chapter' is seriously great. There's a private investigator who investigates a cybrid's (cybord/human cybrid) own death. There's a 300 years old poet who has a special relationship with the time-bending killing machine, the Shrike. There's a priest who's carrying an embryo from a race of self-replicating dwarfs with Down's Syndrome. Again, it's really quite something.
I'm in love with about 95% of it, but that extra 5% made me cringe so hard that I couldn't stand it.
The Universe that Hyperion takes place in is our own, just a couple hundred years in the future (the number I'm finding is 700, but that could be wrong). But now we can shoot around the universe in very fast space ships (with Hawking drives) or you can just zap from place to place instantly with Farcasters.
Simmons took some pretty great care when creating his universe. However, he frequently references our contemporary times. Let's just do a quick thought experiment. When was the last time you referenced something that happened 600 years ago? If you're curious, Columbus was about 550 years ago. You could probably pull a quote from a Roman or a Greek dude out of there, but really, the way we references cultures that have come before us is rather subtle, and it often comes in place or 'product' names. The Hawking drive, as I mentioned before, is a pretty good example.
And Simmons does this very well, throughout the book. Place names are taken from Earth and there are very clear religions and cultures that are still around 700 years in the future (one of the chapters takes places on a Jewish conclave).
But then, sometimes, he references things very specifically. Someone will go, "Well as we all know from 'ancient old earth' and then he'll reference something. Like he pulled out an Eisenhower quote one time. I literally rolled my eyes every single time. The poet's chapter was the absolute worst about this, and it seriously took me out of the narrative.
I never understood what he was trying to accomplish with it. You rarely want to draw clues to the fact that you've created an artifice, and specifically referencing something real is not going to help that. Those are some of the most eye-rolling parts of Star Trek, when there's some sort of reference and Data is like 'Captain, I believe that's an Old Earth Nursery rhyme, from the Middle Ages,' and the Captain is like "Thank you Data, that's enough, we should probably just program you to only give germane information, but we can't do that now."
I honestly don't know what bothered me so much about it. Maybe it was the way he did it, every single time he dropped a sick reference on us, it was proceeded by something about 'ancient old earth' (Earth was destroyed, btw). You've referenced plenty of old stuff and have never said 'as they said in ancient old Rome!'.
Maybe it was also because they were crappy references. Maybe it just seemed like he was dropping those references to show off how much he knew about culture. Or Simmons was earnestly trying to create a much more 'real' universe, something I felt he had done anyway, and it came out as extraneous.
Until about five minutes before the end, I was still about to give it the benefit of the doubt. It was still a damned good book.
But the end absolutely screwed it up for me. The end, which wasn't really an end, was wonderful. The Pilgrims made it to the temple, they're heading to this cave, and they all start holding hands. It's a pretty poignant moment, because at any second they could lose their lives, the lives of everyone they knew, and the lives of people they don't know at the hands of a god-like creature that has been known to spare people's lives in very arbitrary ways.
I was even smiling, because it was great. But then someone started singing "We're off to see the Wizard." I can't think of anything more trite. It wasn't even funny or cool to sing that when I was 13.  But Dan Simmons decided that it was the right way to end a book that's a meditation on time, morality and civilization that way. I don't get it. It's okay to end a book with a joke, or even an aside, but not with a dated and trite reference.
However, if you can get past all that, "Hyperion," is a pretty great book, and I would have given it an overwhelmingly good review if it weren't for the ending. The characters are particularly vivid and interesting, the world is very well done and the frame stories are taught. It was particularly refreshing to read after my 'Hugo nominees' fiasco of last year. I also thought that it went very well as an Audiobook, if you're into that thing.
» Filed Under Book Review | Leave a Comment
Posted on April 28, 2014
For the past 8 years, I would consider my consumption of coffee to be relatively high. When I was freelancing, it was pretty normal for me to go through a pot of coffee a day, a big one. I never really used it to wake up; I'm a good waker-upper. In fact, in the heady days before coffee, I would generally get out of bed at 7:30, even on the weekends. I'd also go to bed pretty early too. Pretty much the only thing that I have in common with George W. Bush is that we both like to get in bed before 11 PM.
So while busybodies all around the world try to classify us into morning-people or night-people, I would consider myself both. What I am NOT, by any means, is an afternoon-person. At around 1:30 I get sleepy and I don't want to do anything. That's really what I'm trying to 'beat' with caffeine, the mid-afternoon doldrums.
I have always been extremely sensitive to caffeine. If I eat chocolate cake, or have a coffee after dinner, well I'm pretty much up until about three in the morning.
I made it through, from what I can recall, my first two years of college without coffee. Mrs. Heathgordon.com's mother remembers meeting me in 2005 and I said that I didn't drink coffee. And the next time I crashed at her house, I drank the stuff.
After I started drinking coffee, my body started to take on a completely different schedule. I started staying up later, way later. My 'natural' bedtime skyrocketed to around 2 AM. And on the weekends, I could sleep in forever. Even after college, I probably went to sleep before Mrs. Heathgordon.com only a handful of times, even when I had a real job. After moving to Switzerland, I would say that I would normally go to bed something between midnight and two in the morning, and then I'd get out of bed at 9 AM. Sometimes I'd nap, but even with that, I would say I averaged 6.5 hours a night. Not good at all, no sir.
Coffee was a daily occurrence in my life. A typical day meant a cup in the morning and a cup after lunch, minimum. On top of that, on Fridays, at around 3:30, my absolute favorite thing is a Diet Coke. As far as addictions go, this is not the worst one to have. But it's an addiction nonetheless.
I've always given something up for Lent. I'd like to point out that 'giving something up' is only one pillar of observing the Lenten period, the others being increased prayer and giving of alms. But I digress. And when 2013 turned into 2014, I figured I'd give up caffeine.
So two weeks before March 5th, I cut it down to a cup of coffee a week. A week before, I cut it down to a cup of black tea a day. Then two days before, I drank a cup of green tea. There was no real change to my sleep schedule.
And then, starting on Ash Wednesday, I got really, really tired. My theory is that I'm now paying off the sleep debt that I incurred while on caffeine. For the first time since we've been a couple, I would go to sleep at the same time or before as Mrs. Heathgordon.com. And it wasn't like I was saying, "Well I guess it's time for bed now." It was a biological imperative that I get into bed.
Although my alarm was still set for 9AM, I started getting up at 8, and even at 7:30 at some points. And I was up and ready to go. Think about that for a second. I gave up caffeine, and I had an easier time waking up earlier.
And going to sleep became super easy. I would just close my eyes and then I was dreaming. When I was on caffeine, it would take some time for me to eventually fall asleep. Often I'd have to get up and drink some water, shuffle around a bit and try again.
Afternoons were absolutely brutal and seemed endless. I hate afternoons and not being able to drink coffee made them singularly awful.
However, I feel like I dealt with it pretty well. I had some pretty strong cravings for coffee in the afternoon and whenever I walked past a cafe. At one point I had a meeting at a Starbucks and I ended up paying 6 dollars for a cup of mint tea. But there was no crisis point where I stood with the cup to my lips and said, "No, Heath, you're stronger than this."
So my first cup of coffee after about 6 weeks of abstention came on Easter afternoon. It was a dreary English day. I had had some beers with lunch, so I was hitting my slump, and I was staring down the barrel of an afternoon of wandering around in the museums.
Then we sat down and I had a latte. It was like a weight was lifted off of my shoulders. I was no longer tired; it was like any sleepyness had been completely banished from my body. I have to say it was a pretty interesting experience.
I can't remember if I had more coffee that day, but that night, I had trouble getting to sleep. I even woke up at 5AM and kind of just stayed awake for an hour and a half or so. And this continued throughout the rest of the vacation. The days where I drank coffee, even in the morning/early afternoon, I was up late. If I didn't drink coffee, I was out cold, often before Mrs. Heathgordon.com.
So now I'm stuck with a choice. I really like coffee, it is tasty. And I really like not feeling dead tired in the early afternoon. But this is the best I've slept in recent memory. So I'm going to try compromising: Coffee is allowed all day on Friday and Saturday. And then again on Sunday. So we'll see how that goes.
That's my insight into caffeine abstention. I'm going to go ahead and say that if you're someone who struggles to get enough sleep, then you should probably consider giving up caffeine. Not everybody is as sensitive as I am. It seems that just a drop of it in my blood is enough to turn me into a different person. But the only way to know for sure is to try it out.
» Filed Under Article | 1 Comment
Posted on February 3, 2014
If you are a fan of dumpster fire, high-school football teams masquerading as NFL teams and cringe-worthy interceptions, then you just watched the right interception. Here's some media that made it all worth while.
First off, there's a really good chance you didn't see this commercial, because it only played in a couple places in Georgia:
Was there a Will Ferrell commercial this year? The rest speaks for itself:
» Filed Under Ball | Leave a Comment
Posted on December 9, 2013
And I wasn't so impressed.
Earlier this year, I found out that for $50, you can become a voting member for the Hugo Awards (Nebula uses a panel of judges). For that money, you get an (electric) copy of everything. And that includes the novellas, magazines and all that jazz. But I just ponied up separately for each novel to see how they went. Here's what I thought.
Captain Ivan Vorpatril is just a simple guy with a trust fund, a promising career and an overbearing mother. He's pretty content to just live his life. But then some alien is in trouble and then he marries her in order to save her. It turns out that she's the daughter of an exiled family who is scattered across the galaxy.
And she takes it upon herself to restore the fortune of her dynasty.
This was a bit heavy-handed at times, and quite honestly, the ending was a bit ludicrous. But the universe Bujold created is pretty neat. There's bureaucracy, court battles and family. I should mention that I listened to it as an audiobook over the course of a day and a half (I had a lot of driving), which I found is an easy way to feel like rivalries or battles are a forced. Also please please don't judge Captain Vorpatril' Alliance. Yes, it looks like a crazy person made it.
Dr. Adoulla Maslood is an aging ghul hunter who's tired of the game. And he's just one day away from retirement when some force of darkness comes up and he has to form an unlikely duo with a Dervish. With the help of some aging alchemists they have to storm the castle where a mysterious and dangerous Falcoln Prince is starting a revolution.
As you may have guessed, this takes place in some Middle-Eastern fantasy land. And it's pretty great. Very entertaining. Probably my favorite of the lot, actually. But it had some critical flaws that left me somewhat unsatisfied. First, the main character goes through a change, as he should, but it's terrible and it sucks. He goes from being old and hunting ghouls and missing the woman he loves to old and not hunting ghouls and being with the woman he loves. He doesn't really overcome an internal failure in order to beat the bad guy. But more importantly, I really had no idea who the enemy was, what he wanted, or why he was doing what he did.
Throne of the Crescent Moon will be a fun couple of hours if you pick it up. But because of its critical flaws, I can't say it was the 'best'.
I'm not even going to attempt a plot summary because it was just convoluted and a bunch of 'and then this happened and then this happened'. But here's the premise: There are zombies, the CDC is super duper evil, and the only thing that can stop them is a ragtag bunch of journalists, two of which are siblings and lovers, one is like the richest person in the world and then somebody else.
Let me say that I can understand why some people would love this book, and a cursory scan of Goodreads tells me that Grant has a passionate set of followers. But I thought this was just god awful.
Blackout violates one of the primary rules of science fiction and gosh darnit if I can't remember the name of it but here goes: There are two different 'alien settings'. In this story there are both zombies and clones. You get one Grant. You can have nanobots or aliens. Not both.
Second, the characters were just awful, one dimensional, contrived and boring. I think it's telling that despite the fact that they were 30 years old in the story, but in my minds eye they were teenagers. Good characterization is not 'people always cracking jokes.'
Third, as the husband of a journalist, I just couldn't fathom a world where a 'level 3′ journalist has to pass a firearms test and know how to do battlefield first aid. There was also a lot of telling me about how good a journalist was where it just seemed like all he did was crack jokes, flip cars and get shot at.
Here are some phrases that I absolutely hate but were everywhere:
So and so 'snorted'. This book was like 90% snappy comebacks and if an antagonist was lying, a protagonist snorted.
Everybody squeeked when they were hugged. Cute.
Every other page someone 'shot another person a look'. Great description Grant, that's how you build a visual picture.
Listen, if you're the type of person who unironically (or ironically) uses the word 'squee' then you'll probably like Blackout. But it has absolutely no place in the running for a Hugo award.
Spoiler alert, this book wins the Hugo. And I almost broke my e-reader when I found out. If you have ever watched 'Rosencrantz and Gildenstern Are Dead' then you kind of get what this is about.
There's a starship where it seems like everyone is getting killed all the time. And then on page 70 or so (right at the end of Act I) someone posits that they are actually in the script of a television show 'like Star Trek.' So they travel into the real world and blah blah blah.
It's one giant gimmick. Yeah, the author is a character in his own book. 30% of the book is the blog by the guy. I seriously just couldn't read it. I did, but at a lot of points I had to skim it. If you're in the market for a snarky, self aware gimmick, then go ahead and pick up Redshirts.
Scalzi is better than this and he knows it.
2312 by Kim Stanley Robinson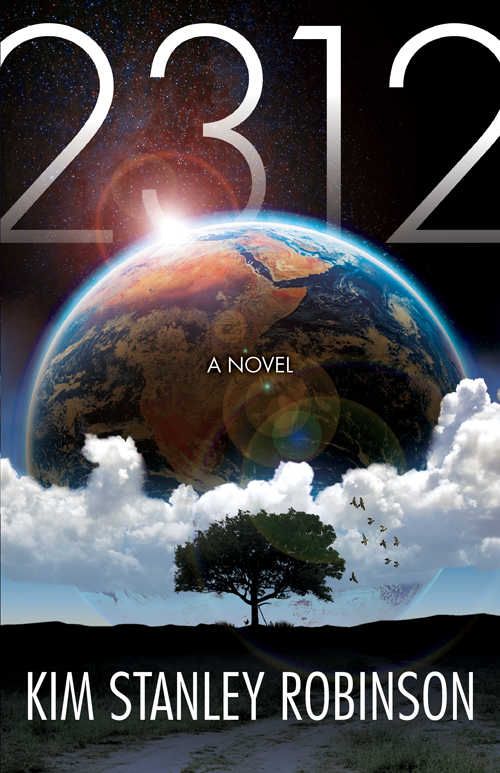 Spoiler Alert, this won the Nebula, and I would have voted for it to win the Hugo.
What would I be looking for if I were to vote for 'the best Sci-fi' in a year? Well it has to be entertaining. It has to be well written (this eliminates about half of the ones on this list). But more important, it has to play with the idea of humanity in a future sense. That's always been my favorite part about great sci-fi. And Robinson was really the only one to do that this year.
In 2312 we've spread out all across the galaxy. One of the major innovations is that we have these self-aware computers called 'qubes' that can talk to you ('like in the last couple Ender's Game books). When Swan's grandmother dies, it looks like more than an accident. Could it be that something, rather than someone, killed her?
I haven't read something by Kim Stanley Robinson since I was 16 I think (Red Mars through half of Blue Mars) and I really liked his style. Everything seems to be a giant thought experiment. For example:
-A lot of the action takes place on a city on train tracks on Mercury. It gets hauled along on the border between night and day by riding the expansion and contraction of the tracks themselves. Also there's a type of person who walks around on Mercury staring at the sun because it's apparently beautiful.
-One of the main modes of transportation is hollowed out Asteroids where different ecosystems are present. Some of them are a bit gimmicky: one that's completely black, one that's only for bangin'.
There were some things that bugged me. First off, the derogatory term for someone who lives mainly in space is 'spacer.' Jesus. There was a subplot where animals are introduced to earth that's not only ludicrous but is just a waste of time. Robinson really likes to 'show off' how much he knows about classical music (really just limited to Brahms and Beethoven) and art (naming craters after painters). But I got past it.
He also imagines a world were sexuality is very fluid and you can implant a cat's purring ability into a human's vocal chords. Like all the other books, it isn't for everybody, but 2312 would have been my pick for the Hugo award.
» Filed Under Book Review | Leave a Comment
Posted on August 6, 2013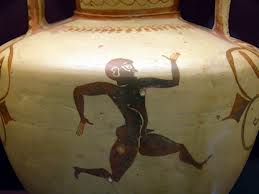 In the past 3 years, I've raced in 4 5k races and have set personal records in each of them. Heading into a race in October, here's some stuff I've learned.
1) It's 90% mental. It's mental strength that gets you up in the morning, to go for a run. It's mental strength that keeps you from cutting your practice short. It's mental strength that keeps you going in the middle of a 1k piece even though you think you are going to poop yourself and or fall over. Your brain is very very good at convincing you that it's a bad idea to do hard or uncomfortable things. Learning how to push that edge is what it's all about. Heck, if you have never run a day in your life, the first two years are going to be mostly about building a mind-legs connection.
2) Do a warm up. I wrote about this a while back. If you don't have time to warm up, you don't have time to run. Even though I've shaved a good 3 minutes off of my race split, the first 3-5 minutes of my warmup is spent at around 12 min/mile.
3) Running is a terrible way to lose weight. I got pudgy after college. And although I could run ~7 miles no problem, and did so, I was not losing weight. It wasn't until I started eating right that I trimmed up. There are a ton of reasons why running won't help remove flub. You're going to get injured because you're a fatty and you're pushing yourself too hard. You get back from a big run and you say "Eat up buddy, you deserve it, you just ran." That having been said, exercise is a great way to keep from getting fat. Diet to lose weight, exercise to keep it off. Also, losing weight is awesome for your legs.
4) Listen to your body. Learn the difference between sore and hurt. A good rule of thumb is if something hurts two days in a row, it's time to take off. The two days you take off may seem like a lot of time, but it's a lot better than the two weeks (minimum) that you'll have to take off with a significant injury.
5) Preventative maintenance is critical. Your #1 goal should be preventing injury. Don't increase mileage too quickly (no more than 10% per week). Stretch (not before the run, but sometime after). Get adequate sleep. Honor your rest days. Take fish/flaxseed oils. Eat veggies and protein. Do the ABC's with your pointed toes so you don't get shin splints.
6) Rest is underrated. If you don't know what periodization is, look it up. It's the reason that the Soviets were CREAMING us in the Olympics for ~30 years. Every 4 weeks, reduce your mileage, take an extra day off. In my notes, my most productive (fastest) workouts came immediately after taking off for a long weekend at the end of a 'rest' week. It is amazing how fresh you feel. Weeks 1-3 are all about ripping your legs apart. Week 4 is about letting your body repair itself. There's more to it than that, but you could do worse if you keep that in mind.
7) Keep a notebook. It may seem like you will remember your times while you're running, or what you did for a workout, but you absolutely will forget. Your notebook is a source for a bunch of things. It's where you keep your goals, and lists of things you need to meet that goal. The most important thing it does for me, though, is keep things in perspective. If I have a terrible workout, I can check to see how I was doing the same workout a year ago. And I usually like what I see. Have some way of keeping track of your workouts, whether it be online or on paper.

If you want to run fast, you have to run fast. Oh thanks Heath, great advice. Yes, increasing your mileage, as a beginner, will get your race times up. To a certain point. How can you expect to run a race at a pace that's higher than when you practice? This is where goal setting comes in play. You need to be running pieces slightly faster and significantly shorter than you will be in the race.
9) Have fun. Yes, it's important to keep track of everything. However, leave the watch at home once a week. I don't time my endurance runs. Why? There are two many factors involved. Running quickly isn't really the point of them either. Seriously, just go for a run. Drink a beer after a long one.
10) Take. The Fucking. Earphones. Off. It is distinctly unsafe. You can't hear people screaming that a truck is a barreling at you if you're listening to "Sandstorm" on loop. Read #1 again. Running is all about building mental strength. Music distracts you and lets you go on autopilot. Music shouldn't be the thing that pushes you. You should be the thing that pushes you.
11) Break into a golf course and run barefoot. This has been the most exquisite running experience in my life. Take THAT establishment!
12) You are only racing yourself, it's all relative. Let me preface this by saying that one of the greatest feelings in the world is burning someone on both the 'going out' and 'coming in' legs of your run. Moving on. One time I introduced my sister to running 400 meter intervals. She was worried that she wasn't going to be running them as fast. And she was right, I'm a better runner. However, she should be putting the same amount of intensity into it. It's all relative. The same stretch of road should be just as hard for me as it is for her. This is where keeping a journal is so important. You need to be aware of how capable you are.
13) This is where things start to get technical, but running, from a standpoint of physiology, is a balance of endurance, strength and speed. Endurance is allowing your legs to keep churning. Speed is quite simply how quickly you push your foot back after you have struck the turf. Strength is how much force is behind that strike. Strength is also critical for shielding your legs from repetitive stress issues. I alluded to this in #8, but that concept has really shaped my schedule.
14) Go running in the rain. There's a good chance you're going to have a race in the rain. Learn to run downhill in the rain. You'll also feel like you're running at warp speed.
Hope that helps. I'll conclude with a quote from Socrates:
No man has the right to be an amateur in the matter of physical training. It is a shame for a man to grow old without seeing the beauty and strength of which his body is capable.
» Filed Under Article | Leave a Comment